Wear OS isn't the most popular smartwatch platform available. Both Apple and Samsung have Google beat on that front. Battery life has been both a concern and a weak point when it comes to Wear OS but owners of the TicWatch Pro should see battery improvements with a new update to Google Fit.
The update, outlined by 9to5Google, brings support for a new low-power GPS mode that contributes to better battery endurance while tracking workouts.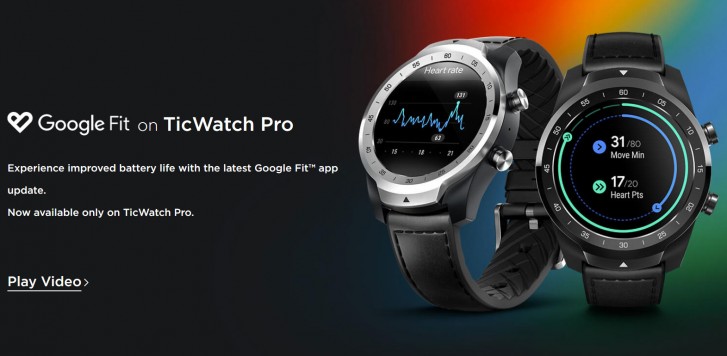 From Mobvoi's website
While Google didn't specifically mention which smartwatches other than the TicWatch Pro will support the feature, it mentions that if a watch maker's device supports the requirements, those watches can take advantage of the feature.
The latest Google Fit update enables TicWatch Pro to be much more efficient with battery use when running Google Fit. The battery savings varies with each unique situation, but users will experience an improvement in battery life in most situations
There's no percentage or metric of potential battery savings given, but those who use their watch to work out on a regular basis should see some more time between charges. We hope to see a list of specific Wear OS models that will support the new power-saving GPS mode.
F
The Ticwatch Pro is probably the best Wear os smartwatch right now. It's better than the Fossil Sport. How I wish Samsung released a Wear OS version of its Galaxy Watch 46mm with the excellent Exynos cpu