Google's Messenger app has received a new update. While in terms of functionality, there aren't any major changes, what's news-worthy is that the Mountain View, California-based company has changed the name of the app.
The app is now called Android Messages. "A new name! Messenger is now Android Messages, the messaging app built for Android," the change-log for the update says.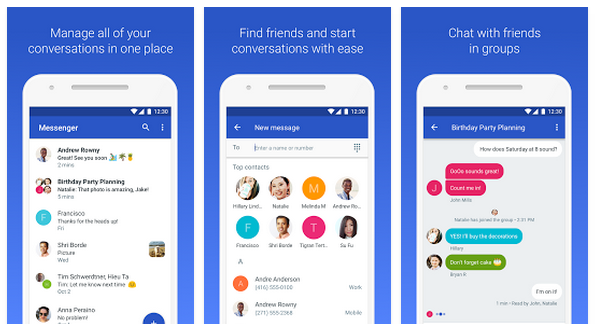 Aside from name-change, the other changes included the update are bug fixes, stability improvements, and simpler sign-up for enhanced features on supported carriers. The updated app is now available for download from Google Play.
Update (related info)
The list of companies that have jumped on to Google's RCS bandwagon has grown significantly. The search giant today announced that as many as 27 more carriers and device manufacturers have joined the list.
These include Vodafone, Orange, Deutsche Telekom and Globe, while OEMs now include LG, Motorola, Sony, HTC, ZTE, Micromax, Nokia, Archos, BQ, Cherry Mobile, Condor, Fly, General Mobile, Lanix, LeEco, Lava, Kyocera, MyPhone, QMobile, Symphony and Wiko.
This means that all these carriers and manufacturers (including Google of course) will preload the new Android Messages app on their new devices, taking the app's subscriber base to over 1 billion.
Aside from this, Google has also announced a new Early Access Program that will allow businesses to "learn and build with the technology, influence the roadmap and standards, and be first to offer their customers an upgraded messaging experience," said Amir Sarhangi, the company's head of RCS.
C
Hi guys I am not sure about the first time I have any attachments may be great to do you have any
X
It actually works through the internet so as long as you have data it should be free
A
OH no, not RCS!!! this is clearly going towards charging you per MMS/message.
ADVERTISEMENTS