Google Home becomes official as the search giant's Amazon Echo competitor
The recent rumors were true, as it turns out. At its developer conference today, Google has announced Home, a device that's basically its response to Amazon's highly successful Echo line of smart Bluetooth speakers.
Like Amazon's offerings, Google Home will take voice commands from you (including letting you search, naturally), it will talk back to you, and it's also a speaker. So you can play some music on it if you want.
Unlike the Echo, Google Home supports the Google Cast protocol, so you can even send stuff to it from your phone, tablet, or laptop. You can also tell it to play something on any of the devices you have connected a Chromecast (video or audio) to, and multi-room playback is supported. It will work with all the services and apps that already have Cast built-in, of course.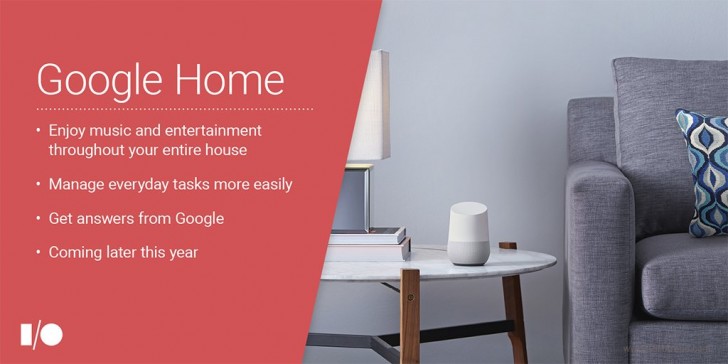 Google Home will get to control some of the smart things in your house - whether those are light bulbs or a thermostat. Developer support should come for many other things too at some later point.
The top part of the device is standard, but you'll be able to pick from a variety of different designs for the bottom bit, ensuring that it will perfectly fit the environment of your home. Far-field microphones ensure it will hear what you say even if you're in a different part of the room. The speaker will supposedly come with "strong bass and clear highs", according to Google.
Unfortunately Google Home is still a long way from launching. It will only be available sometime later this year, and pricing hasn't been announced yet.