While the rumored voice call functionality is still quite far off at this point, the Google Home speaker has received some new smarts today. The search giant has announced that you can use the Google Assistant inside Google Home to order stuff.
This currently works with all retailers participating in Google Express, so you can easily get all the essentials. You can order from companies such as Costco, Whole Foods Market, Walgreens, PetSmart, Bed Bath & Beyond, along with more than 50 other nationally and locally available businesses. The entire list can be found at this website.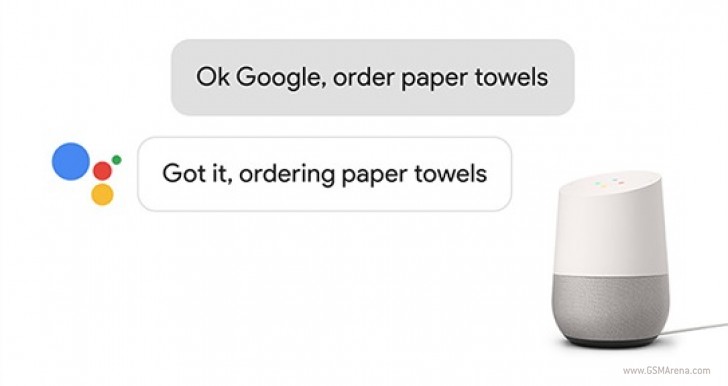 To get started, just ask the device "How do I shop?". Before any orders are placed, you'll need to go into the Google Home app on your phone, navigate to More Settings, then Payments, and set your default credit card and delivery address. Once that's done, you're ready to shop.
This feature addition makes the Google Home device an even more important competitor for Amazon's Echo line of smart speakers, which have been able to order stuff from the mega-retailer itself.