Google Home Mini updated to stop it from accidentally recording everything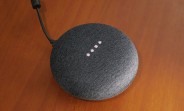 Google announced a bunch of new hardware at its #MadeByGoogle event last week. One particular product, the Google Home Mini, has been incidentally recording at random occasions due to an incorrectly calibrated touch sensor that sits atop the device.
Like any other smart assistant, the Google Home Mini is always listening for the "Hey/Okay, Google" hotword before offering a solution. Here's the kicker: the Google Home Mini has three touch-sensitive areas on it. Two on either side of the Assistant lights to raise and lower the volume, and another one right in the center of its dome shape, in the same spot as the lights that turn on when the Assistant is listening.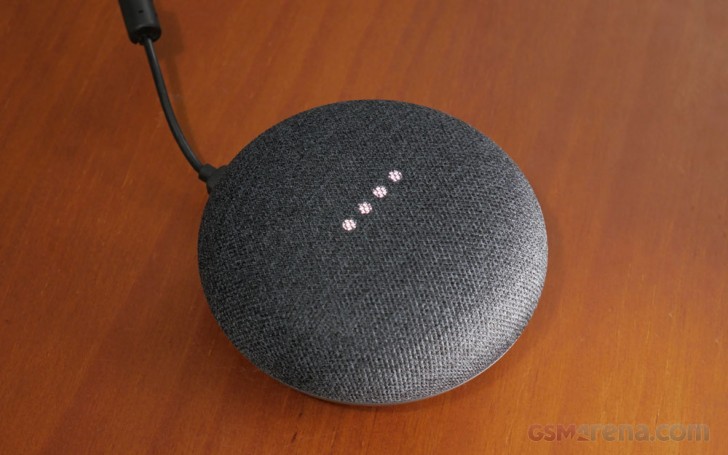 This touch sensor was malfunctioning for some of the first units (those that were handed out to the press at the event), triggering the Google Home Mini to listen for a command at times when there was no command to hear. Android Police writer Artem Russakovskii was surprised to discover that the new Google Home Mini was saving thousands of recordings, containing anything but commands.
(Google Home, as well as Alexa, save recordings of all commands to improve voice accuracy, both also offer the option to opt-out of this).
Anyway, Google was quick to respond to the issue that Russakovskii was experiencing. He's got a very detailed account of everything that Google PR did (see Source link below). Anyway, Google updated all Home Mini units to disable the touchpad on top of the unit to prevent the assistant from accidentally waking up and recording everything.
Google is still working on a permanent fix for affected units, as well as the origin of the touchpad issue. Meanwhile, Google has already updated all units to 1.28.100122, and has even updated the Google Home documentation to reflect the temporarily disabled function.
This could have been a PR nightmare for Google, but as per Russakovskii's account, the company was committed and transparent throughout the whole process.
s
i guess its now updated to 'not accidentally' record everything
D
Accidents like these are happening at an alarming rate these days..... Glad i never had urge to buy one of these.