Google is rolling out the v5.1 of the Google Keyboard app for Android. This was part of Android Nougat beta but is now available to older versions of Android as well.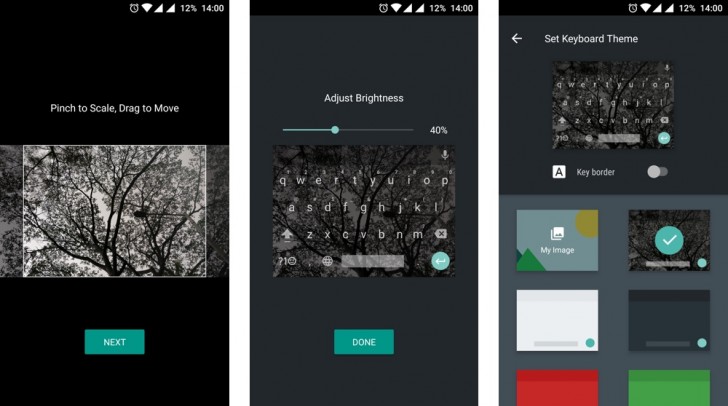 The main change here is expanded theme options. While previously you had black and white, you now get multiple color options. Most importantly, you can also set a custom background image for the keyboard and adjust the opacity till it's just right for you.
The keyboard also technically supports the Unicode 9 emoji standard but you need OS level support to type those and that's only available on Nougat for now.
D
I'm gonna set a picture of my cute new Desi GF as the custom background image for my Google keyboard lol Also, I hope there's a "cyan-bluish" theme color option available so it can match the style of my OS.
?
Thanks Google for this important change. Beautiful theme colours.
?
even though i use the samsung keyboard, you know that the top row on the google keyboard is also number on a long press. not as efficient , but dont need to change to a new screen for the numbers.