Google launches faster Hangouts 4.0 for Android with material design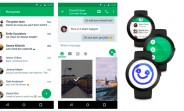 Back in June Google unveiled its revamped Hangouts messaging app for iOS, version 4.0 to be exact. For whatever reason, the Android iteration has taken this long to come to life, and is only launching today.
If it hasn't already arrived on your Android device via update notification, know that Hangouts 4.0 is on its way to the Play Store and should land within the next few days, as Google likes to stage the rollouts of its app updates.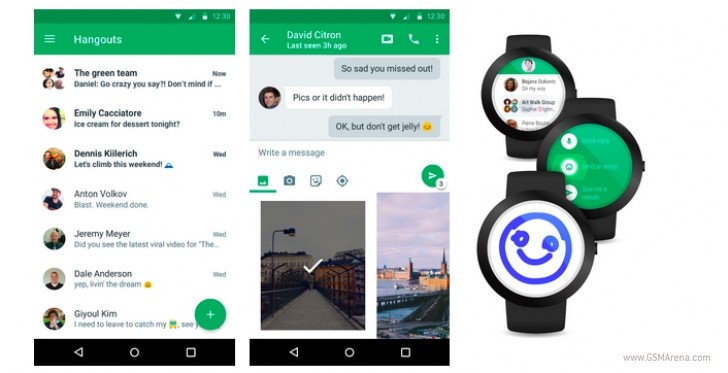 Hangouts 4.0 comes with material design, the philosophy Google has embraced more and more starting with the release of Android 5.0 Lollipop. The company says things now respond to your touch in more intuitive ways, and the transitions are more fluid.
The app is faster now too, thanks to a big number of bugs having been fixed as well as a general message delivery speedup. An added bonus should apparently be less battery drain from this particular app.
Hangouts now features a simplified contact list and Compose button, for easier interactions. Since attachments have been revamped too, it should be a breeze to share stuff from this point on - whether that's a photo (or multiple ones), some emoji, GIFs, or your location.
The calls you make from the Hangouts Dialer (which is a separate app) finally come with outbound caller ID, so the people you're calling won't be receiving calls from "Unknown". You can reply to group MMS messages using Google Voice, and even use Hangouts on your Android Wear-powered smartwatch. Finally, custom status messages have been added back.
?
Is there dual SIM SMS support?
G
I lov Hangouts Wish they'd re link it with Google+ location sharing. Apart from that it works great. Much better IM than Skype and video + voice calls work really well. Stickers and gif emoticons are hilarious! Don't know why Google hasn't de...
?
watch from ICS,JB,KK to L google is slowly turning every elements into white in the name of material design FTW