It's finally here, folks. After taking an exit from the iOS platform with the arrival of iOS 6, the Google Maps application started journey as a standalone app that had to be downloaded from the App Store. And although it did take some time coming, the app is now finally available for download.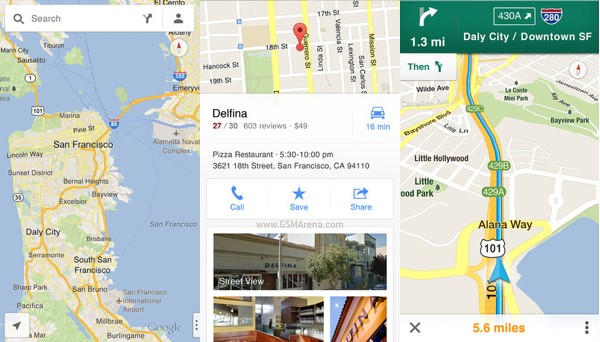 Google did take its own sweet time but the app seems every bit as good as the Android version on paper and is even better than the one you previously had on iOS. Not to mention the current Apple Maps.
Among the key new features is the presence of turn-by-turn voice navigation, something that was missing from the built-in Google Maps on iOS. You also get local search, public transport directions, Street View and a lot more.
As you can expect from Google, the app is free to download. Unfortunately, it is only available on the iPhone right now but hopefully an iPad version will arrive later.
D
The native Apple maps does not use Google maps.
D
Apple don't have to give Google one cent for their maps and iOS users finally got turn by turn for free. Google is now totally responsible for the App, Apple can now just sit back and relax.
?
This is so yuck! Apple is so stupid they tried to make their own maps but it was a failure. This proves that Apple is not the best and no phone is perfect.
ADVERTISEMENTS