Going on a trip around Europe? Don't forget to update your Google Maps Navigation and Google Mobile App, which now offer Navigation in 10 new European countries and Canada and it accepts voice searching in four new languages.
Google Maps Navigation 4.2 for Android has been expanded and now does voice-guided navigation on the roads of Austria, Belgium, Denmark, France, Germany, Italy, the Netherlands, Portugal, Spain, and Switzerland (plus Canada, too). It already works in the UK (and the US of course).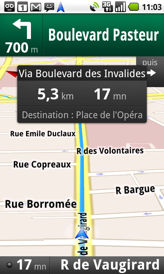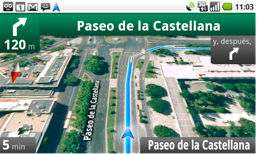 Google Maps Navigation now works in 11 more countries
Google Maps Navigation 4.2 is available for phones running Android 1.6 and up - you can get it from the Android Market. It preloads the needed data when you start the trip, so even if the data connection drops, it will continue guiding you.
Another upgrade that Google services got today is the support for new languages in Search by voice. It works both on Google Maps Navigation for searching for destinations and in the Google Mobile App for general web searches.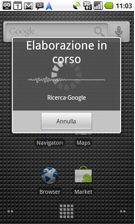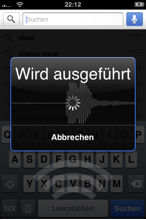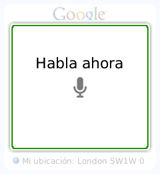 Google' Search by voice is a true polyglot
The newly supported languages are French, German, Italian and Spanish. Google notes that if you speak German in Austria, French in Switzerland, or Spanish in Mexico the system might not quite be able to handle your accent. The app with support for new languages is available only in the Android Markets for France, Germany, Italy and Spain anyway.
Unlike Google Maps Navigation though, the Google Mobile App is available for the majority of smartphone platforms - Android, iPhone OS, uh sorry, iOS, Symbian and BlackBerry OS. S60 and BlackBerry users can get the app by opening m.google.com on their phone, while Android and iPhone users can check their respective app stores.
Source: Google Maps Navigation, Google Mobile App
d
An updated version for Australia would be appreciated. Though we are quite an isolated country with kangaroos jumping around the city! Seriously though, please update the navigation for Australia; currently it's no use to me if it only works in ...
?
It already said it is for android why repeat the question?
?
@wizzy, @anonymous Not for Nokias. Not for Bada OS. Google Maps NAVIGATION is for ANDROID ONLY. The rest of you get vanilla google maps.
ADVERTISEMENTS