Google is announcing some new updates to Maps today, and one of them should help you avoid the crowds on Black Friday. It's basically an extension of the already available Popular Times feature, which has so far let you see how busy a place typically is on different days of the week.
From now on, though, this works in real-time. So you get live data about how crowded a place is - and in this context a "place" means a business, a public space, or any number of other things that people have added as such.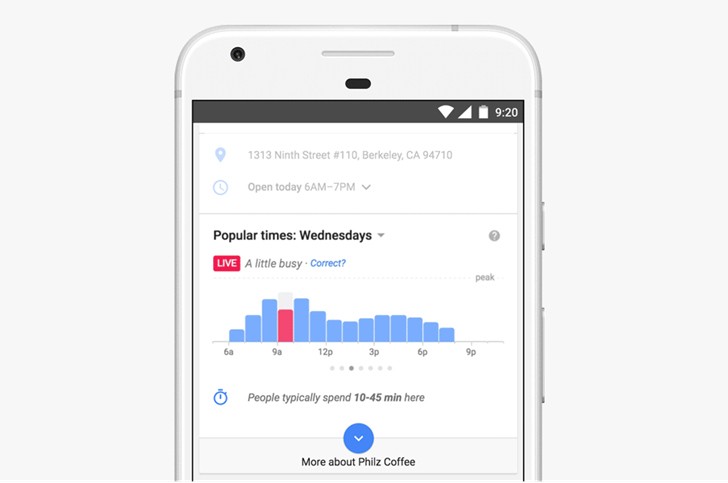 Moving on, you also get an estimate of how long people typically stay at any given location. This may help you better plan nights out or dinners or the likes - even a museum visit. Finally, department and service hours are in. This is helpful with businesses and restaurants that have multiple opening hours for different departments or special services. From now on, these will be shown separately, whereas before you'd only get one listing of opening hours per place.
Google isn't saying what you need to do to use these new features, so we assume they should just pop into the Google Maps website and the Maps mobile apps following a server-side switch from the company. This means you might already see them - if not, they're surely coming within the next few days.
M
you must be underage and not own your own property or something. Not as bad as screaming out on facebook that you're on a trip but a genius hacker that hacks on your phone or breaches google's data can easily know your schedule when you are away from...
D
I was assuming this was the way Niantic found to properly place their XM points on the Ingress game. They just have to record how often people use their phones (doing a Google search or Whatsapp, i.e.) on a given location, to get a saturation rate o...
D
I don't think it's right to show this data about how crowded places are, as global terrorism is on the rise and what not. Google is just compromising public safety.