Google is announcing a new update to its Maps app for Android and iOS. The newest version of the app brings with it a revamped ride services menu, expanding upon the functionality it initially introduced last year.
From this point on, when you open ride services mode, you'll see a map with a carousel of providers in your area. Tapping on any such provider will reveal a complete list of ride options, estimated fares, as well as special offers and promotions from each service.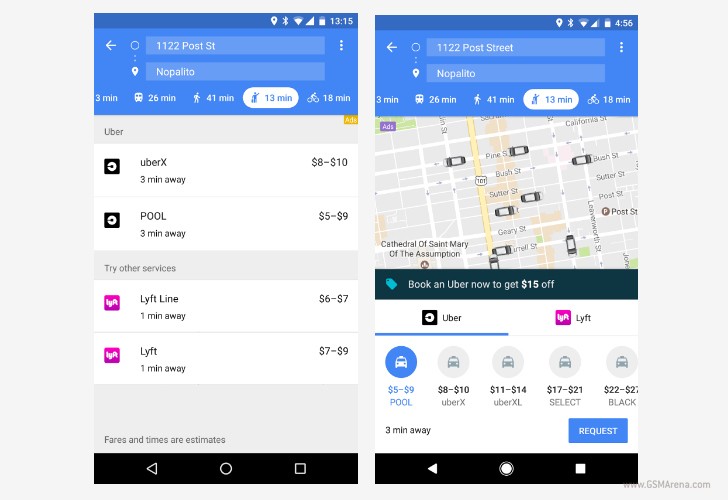 Ride services mode in Google Maps: old (left) vs. new (right)
On top of that, you can now order an Uber straight from the Google Maps app, without ever having to jump to the Uber app. In fact, you don't even have to have the Uber app installed on your device for this to work. Just sign into your Uber account in Google Maps, or create one. Then you can book a ride, track the driver on the map, as well as connect to him or her - all inside Google Maps.
And while you're on route, you can check out information about your destination - menus, opening hours, and other details are only a swipe away. This is a pretty surprising level of integration, and it could make many fans of the Maps app simply stop using the Uber app altogether, since the functionality is pretty much on par when it comes to ride-hailing but Maps obviously has many other uses too.
s
great.....do u need an award
D
Lyft and Uber, great - but what about Gett?