Google Nearby Share could be coming to most Android users starting August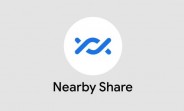 It seems that Google is nearing the final stages of testing for its AirDrop-like file-sharing alternative. The source on this is not official, but we have been hearing consistent chatter on the topic for some time and now we have a suggested release time frame. Starting August, all current Android users, running Android 6 and newer, could seamlessly get support for the feature over the air.
The minimum OS version requirement falls in line with what Google has previously shared in relation to the ongoing Nearby Share beta test. The latter is still being conducted on certain eligible devices and simply requires opting-in for a beta build of Google Play Services. Since Nearby Share is part of that framework, as opposed to some other lower-level part of the Android OS itself, it also makes perfect sense that all existing Android 6 users and newer will eventually just receive the feature as a simple Play Store update package.
In other exciting news, Google apparently has plans to bring support for its new quick-sharing feature to other platforms, as well, including Windows, ChromeOS, macOS and Linux. In fact, an early version of the feature has already been added to certain Linux repositories. So, progress is underway on that front too.
In case you are not in the know about Nearby Share, it is a simple and seamless file sharing solution, quite reminiscent to what Apple users have been enjoying for years now with AirDrop. Permissions and visibility for Nearby Share are going to be controlled by a settings menu and closely tied to your phone's contact list. The main premise is that as long as you have a certain person as a contact and one of their devices is close enough, sending and receiving files with said device is going to be a one-click affair. No pesky Bluetooth or Wi-Fi Direct connection negotiations needed. As per early investigations into the tech, it appears that, just like AirDrop, it relies on both Bluetooth and Wi-Fi behind the scenes, with the former establishing the connection and the latter actually transferring data, through its higher bandwidth.
There could still be certain subtleties to uncover regarding Nearby Share adoption and support. Some Android manufacturers already have similar proprietary solutions in place. Huawei and Honor, still currently devoid of official Google Play Service support might not get Nearby Share at all. Then again, Huawei Share is already a thing, so perhaps it can be extended and made compatible? We'll just have to wait and see.
S
Apple is copying Android features now. Lol app drawer, widgets, oled DISPLAY, wide angle camera...ect. Android has beeb having NFC to send files, pics, playlists. Google photos is amazing to share videos and pics in original quality. It even work...
A
Yup same if it didn't apper for you just format your phone
D
I have a Huawei phone, running android 10,and I have this on my fone now, I updated play services, and no the share is in my quick settings drop down, and it works just as intended, I'd prefer if it could be used with 4g data to tho, for when no...