Fan favorites
Google Nexus 4 vs. Samsung Galaxy S III: Fan favorites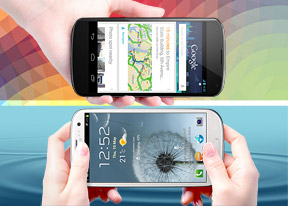 Video camera comparison
The Google Nexus 4 shoots 1080p@30fps videos and so does the Samsung Galaxy S III, but the quality advantage remains in hands of the Samsung flagship.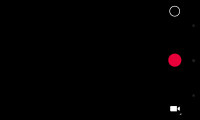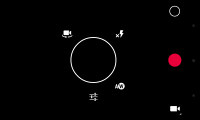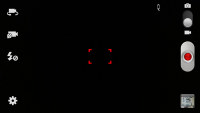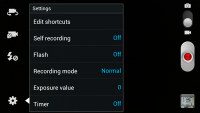 The camcorder interfaces are identical to the still camera UIs
The Nexus 4 doesn't help its case by storing videos in an MP4 file with a bitrate of 12Mbps, which is pretty low for FullHD video. The compression leads to loss of detail, though having seen the still camera perform, we suspect the level of resolved detail wasn't that great to begin with.
The Nexus 4 also records mono sound (100Kbps, 48kHz), despite having two microphones.
The Samsung Galaxy S III uses MP4 files too but the bitrate is higher - 17Mbps - and it shows. The difference in detail is especially visible on the asphalt, but the rest of the image appears sharper too. The colors are a bit oversaturated.
The S III camera has a wider field of view, allowing it to fit more in the frame than the Nexus 4 (and it still wins in terms of fine detail). The Galaxy phone also features touch focus, which works even during video recording and there's a helpful button to go back to continuous autofocus if you like. The Nexus 4 relies solely on continuous autofocus.
We do have one complaint about the S III videos though - quality is not constant and looks as if the bitrate occasionally drops before going back to normal in the next instant.
Stereo sound recording (130Kbps, 48kHz) marks another win for the Galaxy S III.
Here's an 100% crop we made from video stills to illustrate the difference in image quality.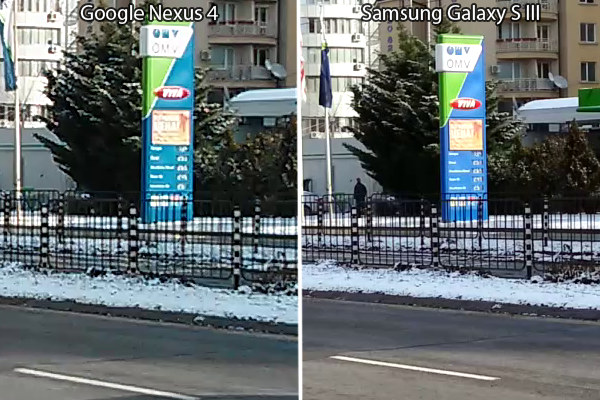 Here are the samples we shot with both phones:
Our Video quality compare is worth a look too. The low-light image shows that the Galaxy S III has a clear advantage in quality when shooting in the dark - its videos have more detail and less noise than the Nexus 4 videos.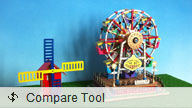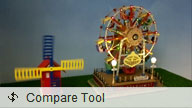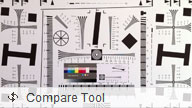 Google Nexus 4 vs. Samsung Galaxy S III in our Video compare tool
Here's a quick crop of just the low-light part of the video: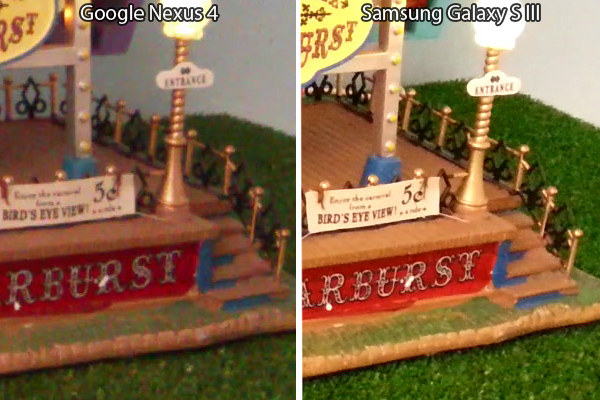 Winner: Samsung Galaxy S III. It produces better videos in good and bad light and it records better sound to boot.