Without any sort of special event, Google has just announced the Motorola-made Nexus 6 smartphone running Android 5.0 Lollipop. The phone features a 6" 2560 x 1440 pixel display, which gives it a pixel density of 496ppi.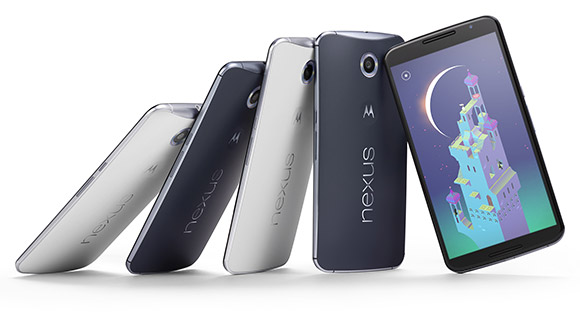 The premium display is backed up by a Qualcomm Snapdragon 805 chipset with a 2.65GHz quad-core Krait 450 CPU inside and 3GB of RAM. At the back, there's a 13MP f/2.0 camera with dual-LED flash. Internal storage is either 32GB or 64GB, but there's no microSD card slot.
At the front, there are two stereo speakers and a 2MP front-facing camera.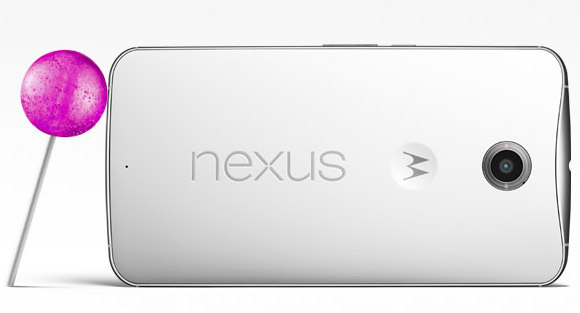 The battery is a 3,220mAh unit, which isn't user replaceable. However, it sports Turbo Charging, which allows you to get up to 6 hours of use from the Nexus 6 with only 15 minutes of charging. Google promises the phone can make it through 24 hours of usage without problems.
Pre-orders for the Motorola Nexus 6 start on October 29 with shipments scheduled to start some time in November. You can buy the 32GB, SIM-free version of the phone in Midnight Blue or Cloud White from the Google Play Store for $649.
Although not officially confirmed, in Europe the 32GB and 64GB models are expected to retail for €569 and €649, respectively.
Google won't stop selling the LG Nexus 5, for those worried they will be left without a more compact Nexus smartphone. Its pricing remains unchanged, $329 for the 16GB and $399 for the 64GB model. The Nexus 5 will also receive Android 5.0 Lollipop, so you won't be missing out on the latest Google has to offer.
A
Cool Just Now Ordered 2 phones for me n my bro...
m
Awsum bro just order it its nice ph
J
Nice but the price has jumped. Nexus was previously positioned as the clean, cheap option. Given what one plus is doing via the same direct sales model, this looks over priced.