The Google Nexus 6, which was unveiled a couple of months ago, is finally available in the UK, where O2 has begun offering the smartphone through its sales channels.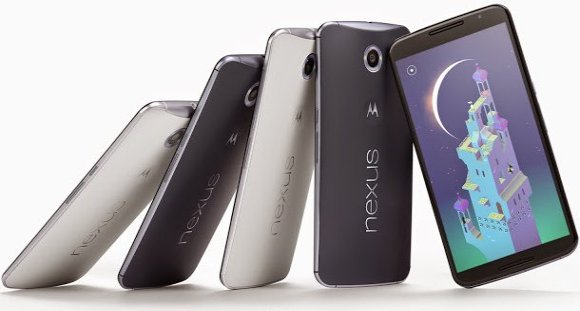 The smartphone is available on the company's Refresh tariff, which allows customers to upgrade their device at any time. Additionally, O2 is also running a special offer that will get you the device, plus unlimited texts, unlimited minutes, as well as 2GB of data, all for £38 a month.
Although the device was expected to be available for pre-order as well as purchase in the UK last month, it never happened. Carphone Warehouse initially announced a shipping date of 1 December, but its website now says that delivery is expected by December 8.
The Motorola-built Nexus 6 runs Android 5.0 Lollipop and sports a Qualcomm 805 series Snapdragon CPU, a 5.96-inch QHD (2,560x1,400p) AMOLED display, 3GB of RAM, 32GB or 64GB of inbuilt memory, 13MP rear camera, 2MP front camera, and 3,220mAh battery.
S
O2 has NO stock of the Nexus 6, they are still taking orders and showing in stock for next day delivery, after they take your money they will send out a text saying out of stock 5-7 days delivery. They them move on to the next mug to pay them for an ...
D
2GB of data a month? I could use that in a matter of hours. Why are Networks still imposing data limits? Luckily, i have unlimited data (for less than what O2 are charging for 2GB), so dont have to put up with data limits.
S
I don't want to disappoint you but if you are buying from carphonewarehouse, I suggest you call them pretty damn quick! I pre-ordered on 18 November with a due date of 1/12. I got a text from Carphone saying it had been delayed and to expect it on th...