With the Nexus 6 now official, Motorola has detailed the phone's availability. The latest Nexus flagship is going to be available for purchase in 28 countries across Europe, North America and Asia-Pacific, including India.
However, that's as far as Motorola has gone in terms of specifics. The Nexus 6 will make its debut outside the US by the end of 2014, but again, nothing more specific has been disclosed.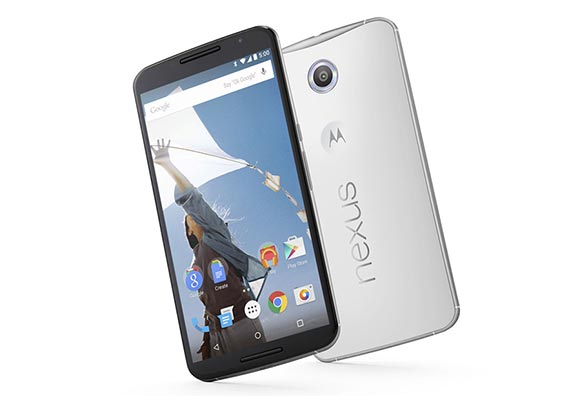 The phone is available in Midnight Blue and Cloud White and costs $649 in the US. For that money you get a 5.96" QHD display, Snapdragon 805 chipset with a 2.7GHz quad-core CPU and 3GB of RAM. Android 5.0 Lollipop is making its debut on the Nexus 6 and with the introduction of the battery-sparing Project Volta, it should make great use of the phone's 3,220mAh battery.
Yesterday, alleged European pricing of the phone popped up from German retailers Media Markt and Saturn. According to that 32GB Nexus 6 will sell for €569, while the 64GB version will go for €649.
?
Indeed i used to have an iphoe 5 i had it for 1 week then i sell it because the iOS is pathetic there is no multitasking i did everything i could in 1 week, i know there are a lot of apps but i dont want to pay for it is ridiculous. Android suits me ...
g
moto g is better than this
?
I could only dream of Google setting up Google stores in the Philippines. Lol. I would also love it if Motorola establishes physical major stores here. We only have one surviving Motorola store but even so, it's just a kiosk, otherwise we can only or...