Most of the talk around Google's devices now revolves around the Android Marshmallow pioneers - the LG Nexus 5 (2015) and Huawei Nexus 6. The two are rumored to see the light of day on September 29, but they may be joined by another surprise release.
A couple of new photos, originating in China, claim to depict an upcoming Nexus 8 tablet, or at least a dummy unit of it. Photographed next to a ruler, the slate measures just about 200mm in length (with perspective roughly accounted for), which is the proper height for a 4:3 8-incher. And now that we've seen Google make the move to the more squarish aspect ratio with the Nexus 9, it's only natural for the company to continue the trend.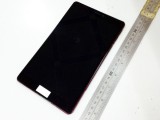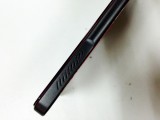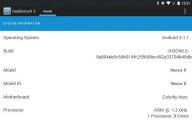 Alleged photos and specs of the Google Nexus 8
The second photo gives a detailed look at one of the corners, and it seems the Nexus 8 will have a metal frame. Chamfered towards the end, it reveals what is likely a speaker grille, but it's hard to tell which exactly corner it is.
Older info coming from a GeekBench listing (not the most difficult to fake, mind you) states that the alleged tablet will be powered by an octa-core processor, as most any device nowadays, save for the entry-level ones. The Android 5.1.1 OS version suggests the benchmark entry, if genuine, was made early into the tablet's development, as we'd certainly expect the next tablet to come with Marshmallow on board.
?
That beats the 4hr 27min charge for my own nexus 7 (2)
S
JH3CN0.0 is the build number of XIAOMI HM Note 1. It could be a screenshot of rooted XIAOMI note modified to mislead others or Google making the tablet with XIAOMI. I don't think the new tab would come with the same build number, it must be a fake sc...
ADVERTISEMENTS