If you've been confused by the fact that there are two Google-made launchers in the Play Store, namely the Google Now Launcher (GNL) and the Pixel Launcher, then prepare to become un-confused pretty soon. Sure, the Pixel Launcher is only installable on the Pixels, as its name implies, but the search giant is getting ready to stop supporting the Google Now Launcher. The upside is that there will be only one Google launcher in the Play Store by the end of the first quarter of this year (so on March 31 at the latest). The downside is that this probably means the end of the road for any big feature additions to the GNL.
We say "probably" because in another confusing move, Google has been pushing updates to the GNL through the Google app for Android (seriously, that's how this works). And obviously that app is still going to be available in the Play Store, so conceivably you could be getting GNL updates even after the GNL itself ceases to appear over there. But you probably shouldn't get your hopes up.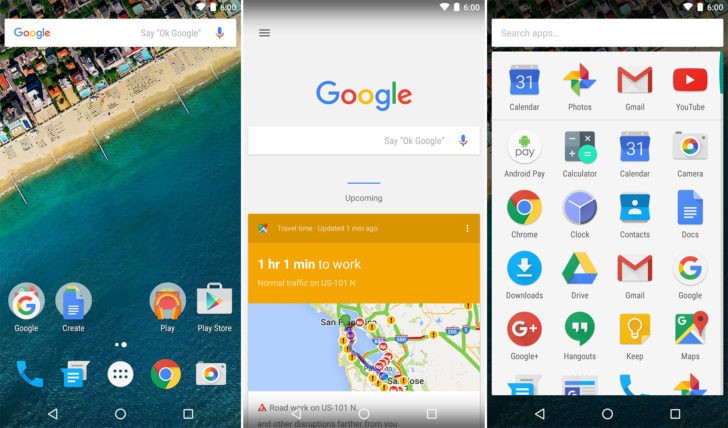 There's a different problem too. Some OEMs such as Motorola have been using GNL on their phones. However, they won't be able to get new handsets certified by Google after March 1 if they have GNL preinstalled. The alternative Google is giving them is to use the Launcher3 APK from the Android Open Source Project (AOSP), paired with the newly released Search Launcher Services library, which enables the use of the Google Now feed in such launchers. In fact this is what Sony has been using to make swiping right from the leftmost home screen get you to that Google Now feed like on Nexus devices.
Speaking of which, it's unclear what will happen on Nexus phones. In the near future probably nothing, but that might also be the plan for the long term - just letting the now-unsupported GNL be the preinstalled launcher on them. After all, the guaranteed software support window for the last Nexuses, the 6P and 5X, ends later this year so this isn't inconceivable.
P
google pixel launcher is better than google now launcher... definately!!
D
Now we need to lool for other option....meh