Sometimes, when searching for something on the Google, you might see a suggestion to install an app. Normally, you'd click on the app suggestion which opens a link into the Play Store, and then you'd hit install and go from there.
The new feature is: If you click on a suggestion, the app will directly begin installing from the search results. You will get the installation banner that appears before downloading an app, all without having to open the Play Store at all.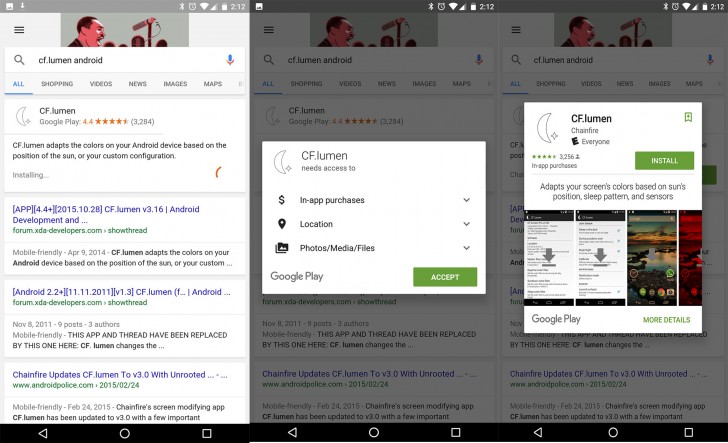 This feature is a minor one that may be slowly but surely rolling out through Google Play Services. It looks like this will work when using the Google App or the Google Search widget on Android. It doesn't seem like this would work from Chrome or another browser.
Android Police has had reports of this feature working dating back to about a month ago. While none of our devices were able to perform this action, let us know if you are able to do this using the Google app.
?
thats will save u a few click.... uh.. oh... innovation
v
Well I prefer to read app's info in the Play Store before installing it. For me this new feature is not useful, but useless
ADVERTISEMENTS