Google has made some changes to the UI of its Google Now app, and the updated UI is now showing up for some users, indicating that the Mountain View, California-based company is currently testing the changes.
The new UI, as you can see below, contains multiple small, circular icons that essentially serve as search shortcuts for various categories, including weather, dining, movies, and shopping.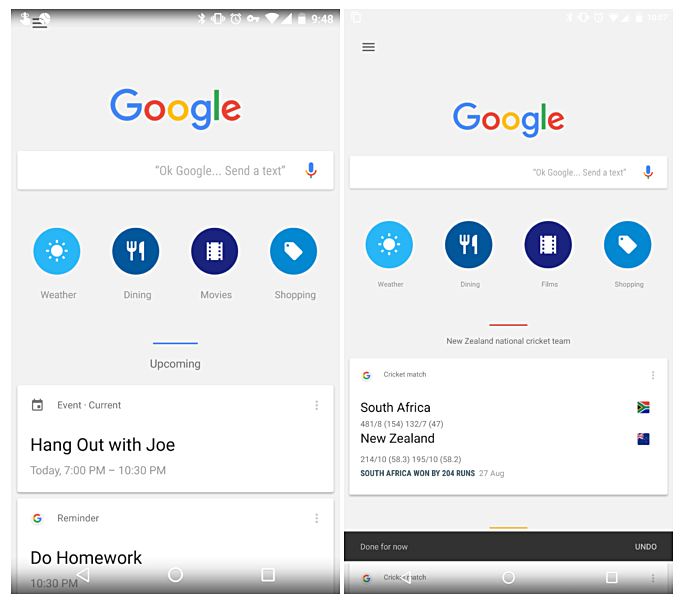 Aside from launching a search, the icons - as you'd have guessed - trigger related smart cards. There's currently no information on when the updated UI will be publicly rolled out, although given that even users with a stable Google Now release are also seeing the changes, that should happen sooner than later.
?
Guess so, too. Here's another heads up: they are also trying or testing such similar 'fattened' UI to YouTube at least for desktop/PC browsers. I've experienced such UI/version for some short while recently and they even showed a toggle which allows ...
?
Correction: maybe not just for Chrome but across all web browsers in general. That is the way it has always been whenever they update UIs, logos, and texts
?
Seems like Google Now will be "fattened" and require more space and memory and chew more battery power. Let's hope for better though.