It's been a few years since Google had lined up a Pixel lineup this ambitious, but here we are, days away. The October 19 event will see Google return the Pixel line to flagship status after a hiatus in 2020 with the Snapdragon 765G-equipped Pixel 5. The Pixel line will also get back to a more conventional lineup of a regular, more reasonably sized model and a more expensive, plus-sized model.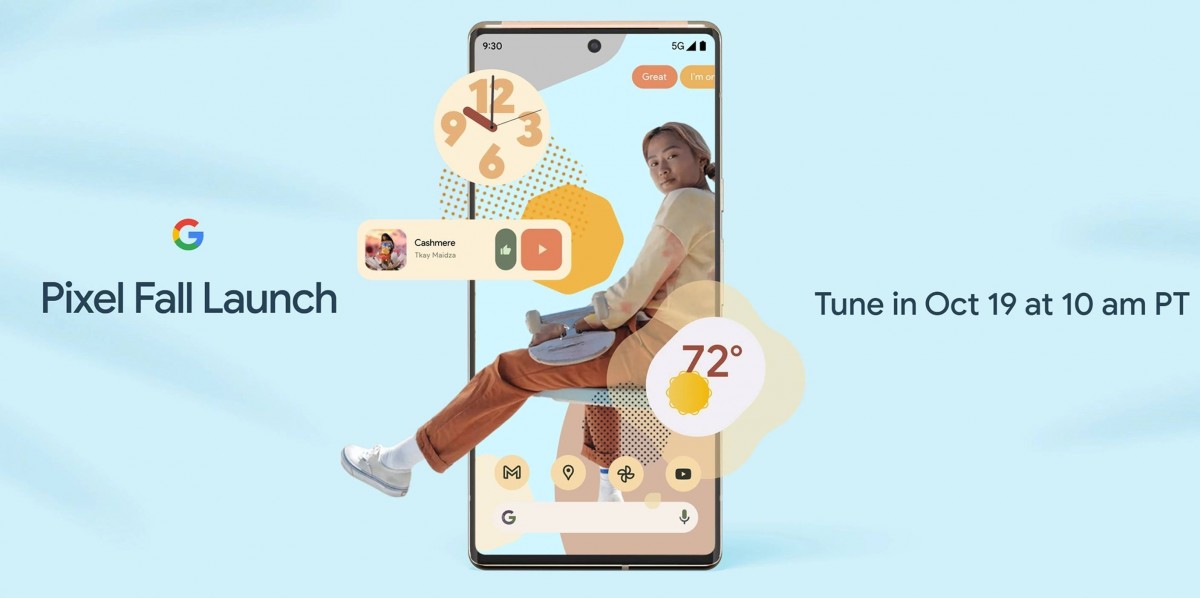 Tensor chip
It all begins with the custom-developed Tensor chip. It will power the pair of Google phones that will be unveiled and it's expected to be capable of running with the likes of the Apple A14 Bionic and Qualcomm's Snapdragon 888.
The Tensor chip is co-developed with Samsung and is said to be based on the unreleased Exynos 9855 - a 5nm chip with the level of performance of the Exynos 2100 inside the Galaxy S21 series. Early Geekbench results weren't particularly impressive, but we did find out more about the architecture of the Tensor chip.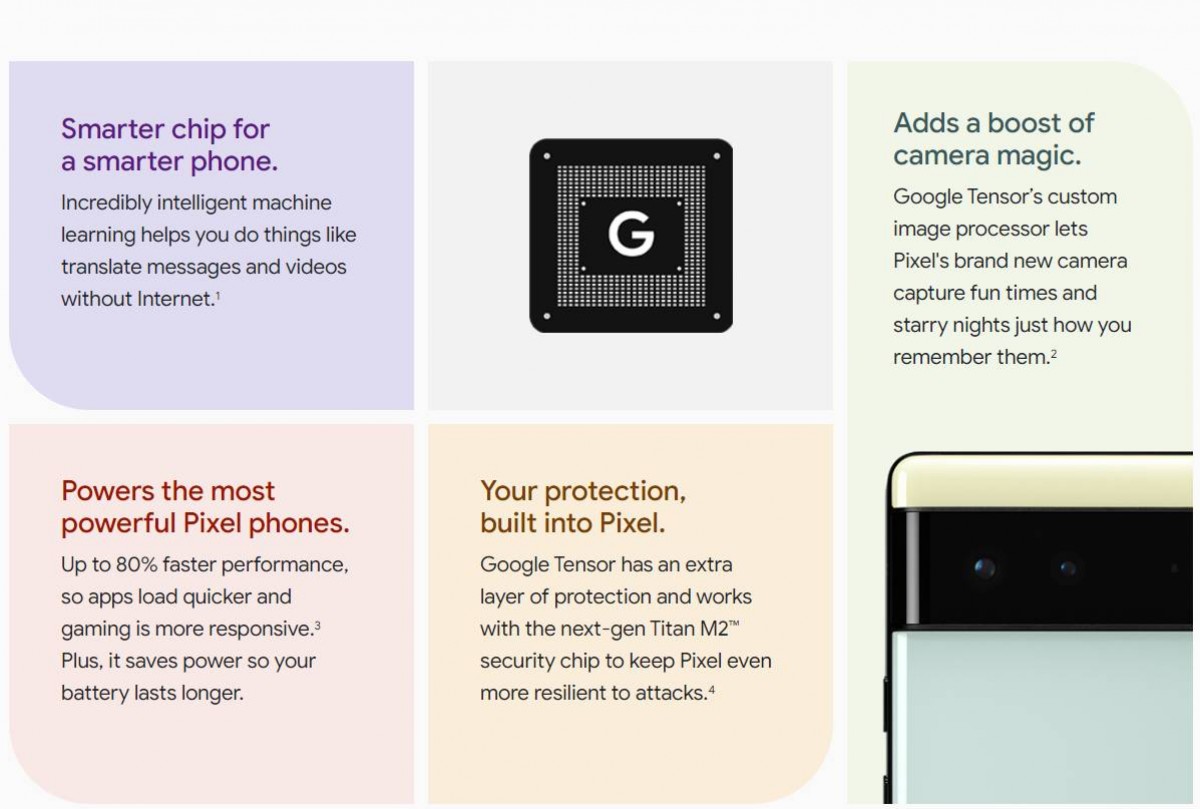 It will run 4 efficient cores at 1.8GHz, 2 cores at 2.25GHz and 2 cores at 2.8GHz. Rumors suggest those are 4 Cortex-A55's, 2 Cortex-A76's, and 2 Cortex-X1's - the latter of which would be a precedent, so we remain skeptical about it. Cortex-X1 cores are big and very powerful, but are also very power-hungry and would be very hard to keep from overheating or chewing through the battery. Eventually, we'll find out the nitty-gritty about the Tensor, but suffice it to say that it's a flagship-grade SoC in 2021.
Tensor will do a few special things on the next-gen Pixels. It allows for Astrophotography, though you'd need a stable surface or a tripod. It brings an up to 80% improvement in performance, says Google. And it features the Titan M2 security chip to protect from attacks.
Google Pixel 6 and Pixel 6 Pro
The Google Pixel 6 and Pixel 6 Pro will be the centerpiece of the event. The differences between the two will be pretty big spanning display, battery and cameras. The Pixel 6 will have a 6.4-inch 1080x2340px AMOLED of 90Hz refresh rate, while the Pixel 6 Pro will have a more advanced 1440x3120px LTPO AMOLED of variable 120Hz refresh rate. The Pixel 6 will rely on a 4,600mAh battery, while the Pixel 6 Pro will have a 5,000mAh pack.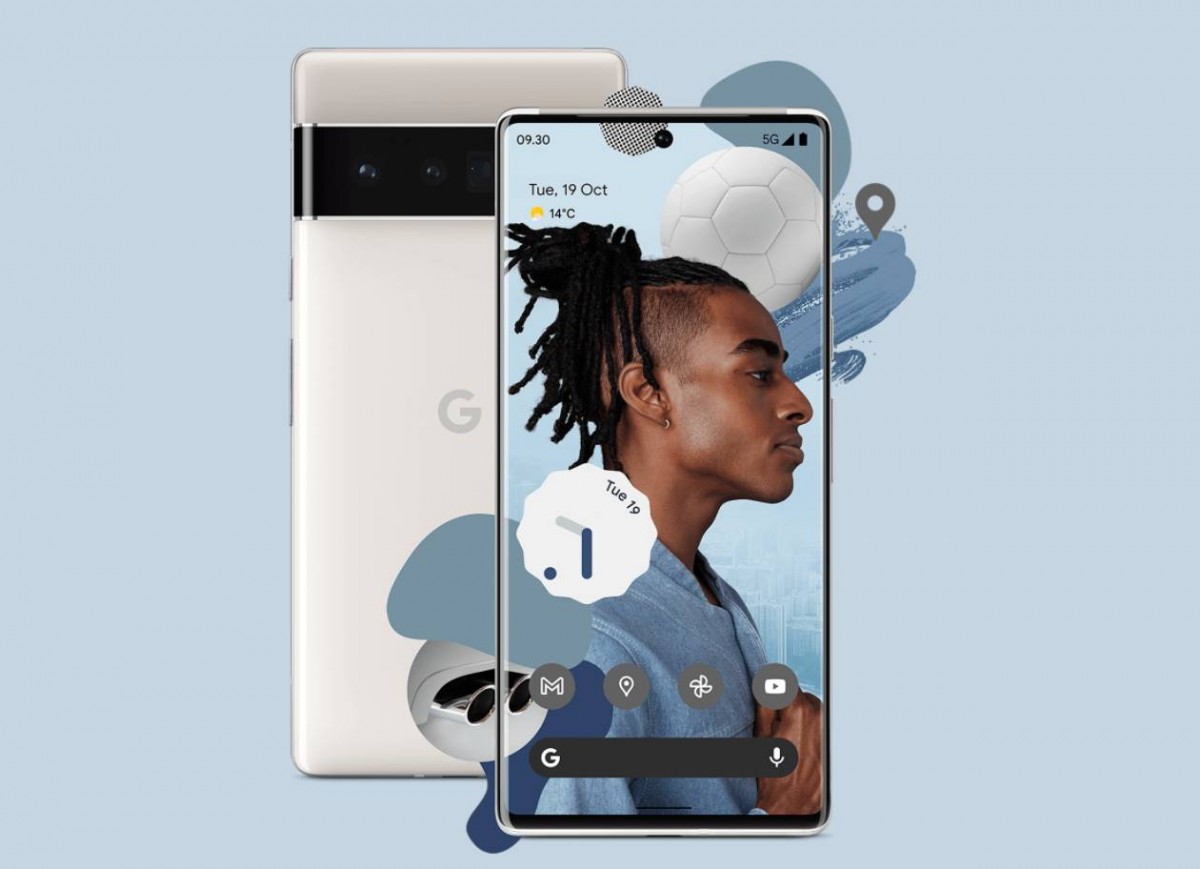 Camera-wise the pair will share the new 50MP 1/1.3-inch Samsung GN1 sensor. They'll also likely share the 12MP ultrawide camera, which will either have autofocus or not. Since there's no specific mention of it in the leaked promo materials, we're banking on the ultrawide to be fixed-focus, sadly.
The Pixel 6 Pro will pull ahead with a third camera, missing on the Pixel 6 - a 48MP 4x telephoto, likely behind a periscope lens. We're unclear on the sensor behind that one, but Google is teasing up to 20X magnification thanks to 'Super Res Zoom'.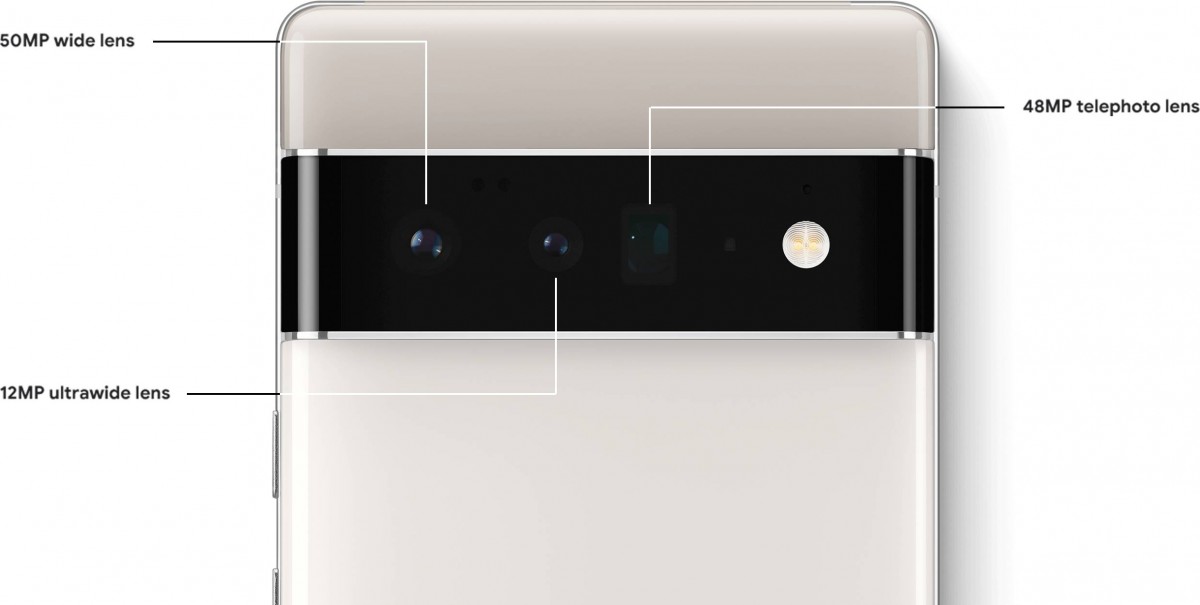 The main 50MP camera on the new Pixel phones will capture up to 150% more light than the main sensor in the Pixel 5. For reference, the latter is a 1/2.55-inch imager, compared to the 1/1.3-inch one in the Pixel 6 line.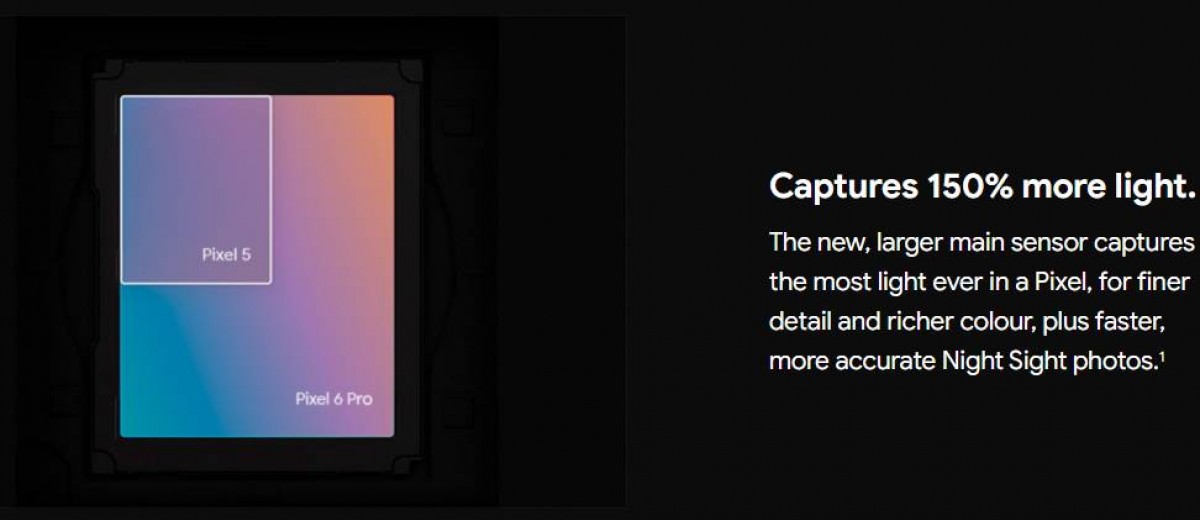 The selfie camera on the Pixel 6 duo will have a wide 94-degree field of view, to capture more people in the frame.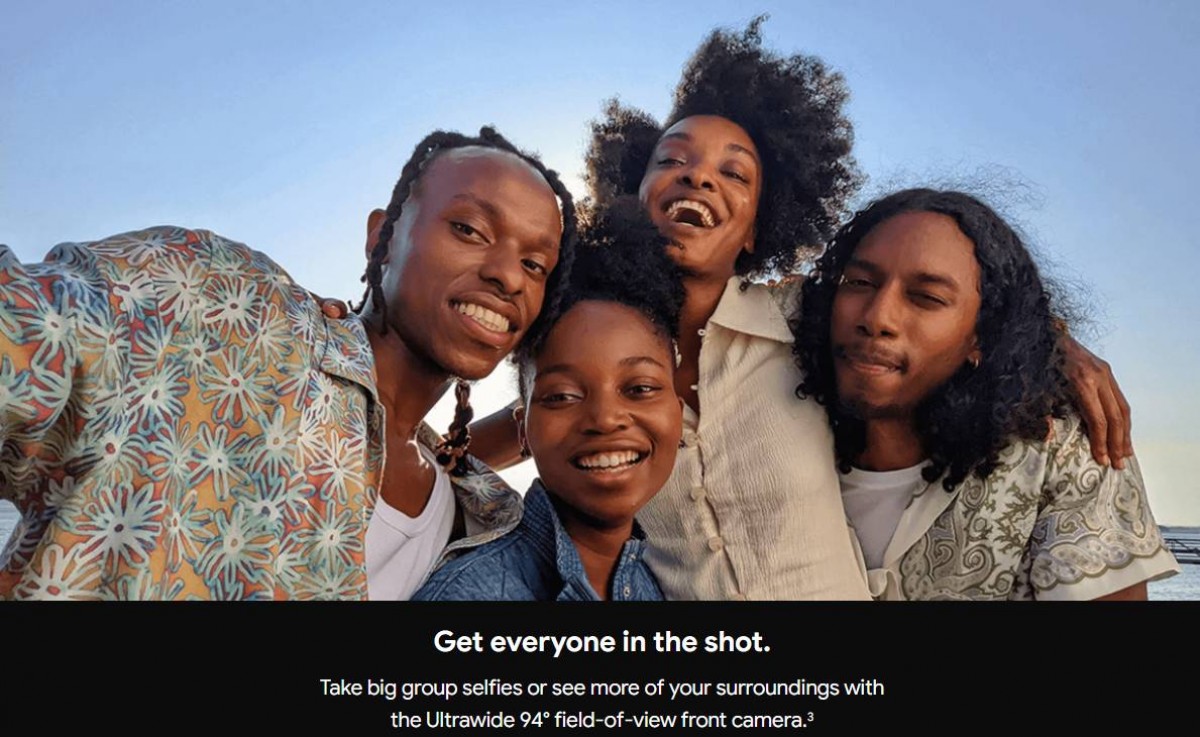 Portrait mode photos will benefit from different blur modes and you'll be able to apply artificial light to faces in the Photos app after the image has been taken. Motion Mode will 'add extra depth' to a scene, while Face Unblur will combine a sharp face to a blurry image.
Magic Eraser will remove people and objects from the background of your images, using context filling, like in Photoshop.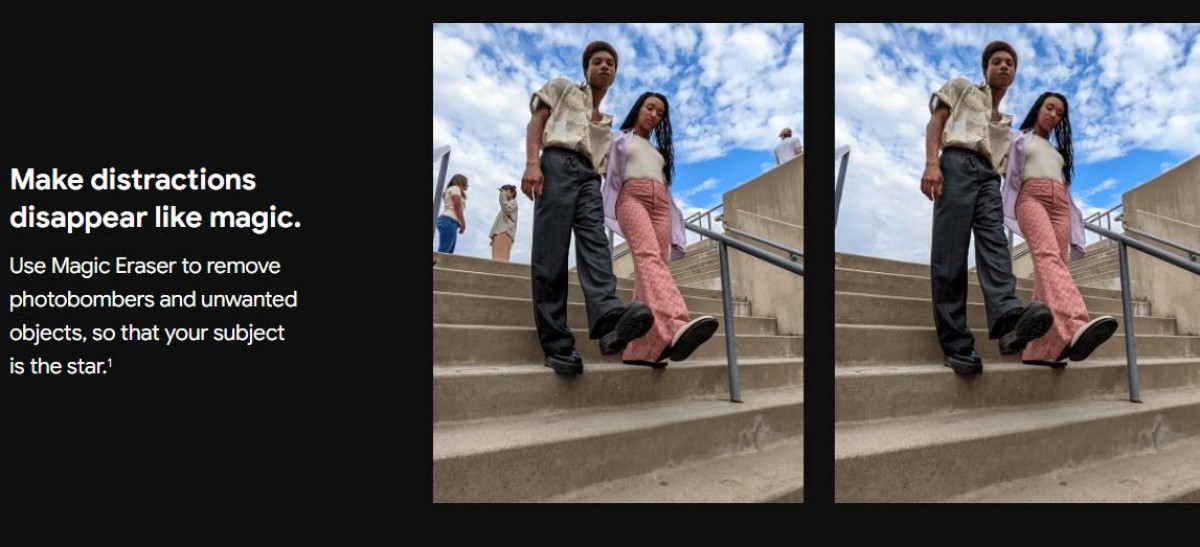 Both Pixel 6 phones will charge up to 30W through a USB-C port and wirelessly at up to 21W on the Pixel 6 and 23W on the Pixel 6 Pro, using the new Pixel Stand - more on that further down.
In terms of hardware, the Pixel 6 series will last longer thanks to Gorilla Glass Victus and IP68 water and dust proofing.
Reports point to a €649 starting price for the Pixel 6 and €899 for the Pixel 6 Pro, though knowing Google track record those almost sound too good to be true so we wouldn't take them for granted.
Google Pixel Stand
The new Google Pixel Stand is made of 39% recycled materials. It features two Qi charging coils - one for smartphones and another for wearables. The Pixel Stand will provide 21W to a Pixel 6 and 23W to a Pixel 6 Pro, or up to 15W to standard Qi-supported devices. It has a built-in cooling fan. Price is rumored to be $79.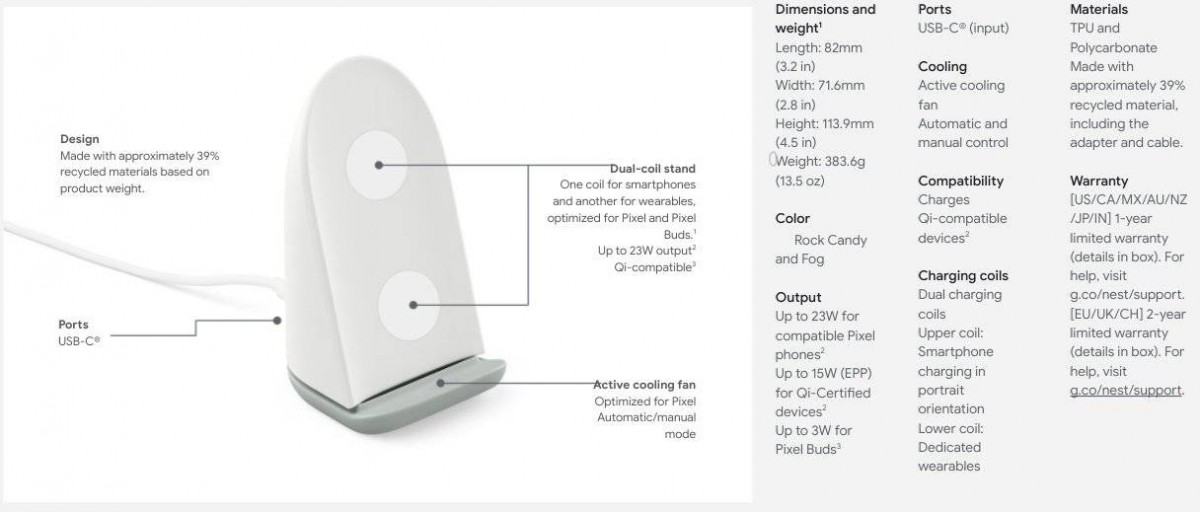 Google Pixel Fold? Pixel Watch?
Google is most certainly working on a folding phone. Tentatively named the Pixel Fold, we expect at least a mention or a tease of some sort on Tuesday. Earlier reports have pointed to the Pixel Fold launching in Q4 of 2021, so fingers crossed.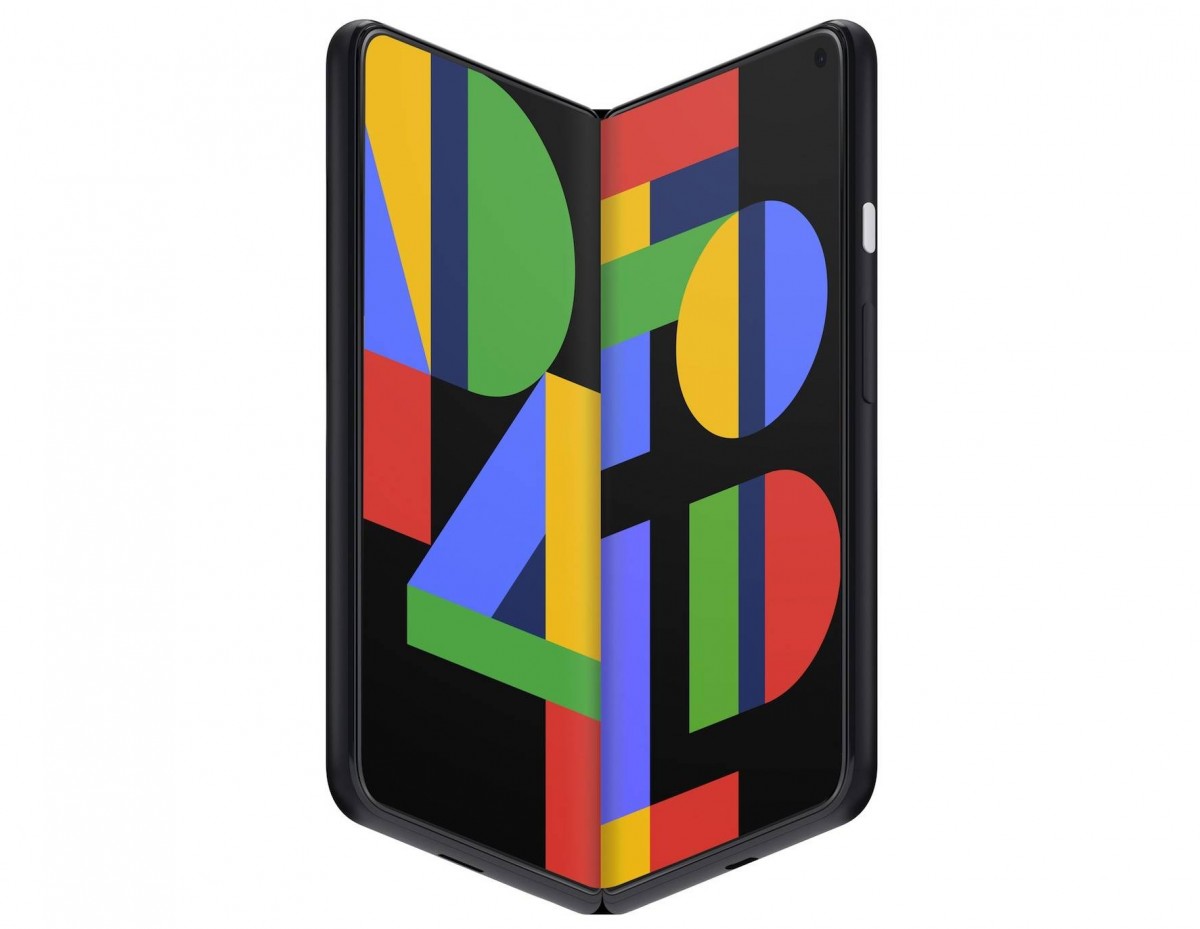 Image courtesy of MacRumors
At this point the only thing we know about the Google Pixel Fold is that it exists. The same cannot be said of a potential Pixel Watch, so we'd be surprised if it as unveiled at this event.
That's it. We expect a tight and focused event on Tuesday, October 19. And we'll be here, covering it as it unfolds.
R
These new pixels are meant to be the best new flagships from Google. They wanted to match their lineup with current offerings from Apple and Samsung. Think about it, they could've made a compact flagship, but then what about the 'big' ...
R
This is a problem with Google. Why can't they also use the biggest, beefiest Samsung GN2 instead of GN1 sensor? Wouldn't that make their cameras go from amazing to legendary? Bring in even more detail and contrast? Idk dude, maybe it's...
R
We'll see, but fingers crossed.
ADVERTISEMENT