Deal: $0.99 Play Store movie rental for Google Chromecast/Chromecast Ultra users
A cool new Google Chromecast or Chromecast Ultra promo in the US, gives you movie rentals for $0.99.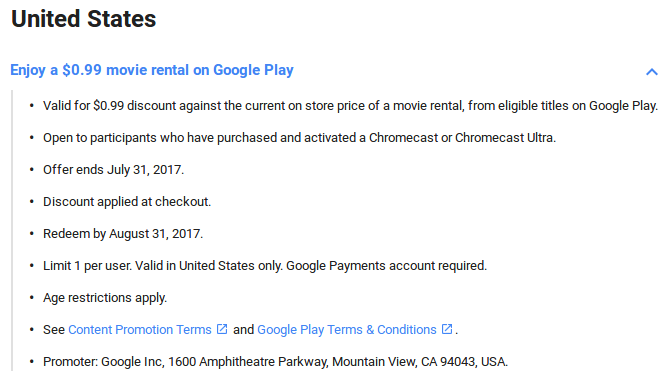 There's, however, a caveat. The promo doesn't cover all titles - you only have a list of eligible movies to choose from. The offer ends July 31, and the last date to redeem the discount is August 31. For more information, head to the Source link below.
D
Worked for me and i'm in the UK
D
Again, only in US. Meantime, the rest of the world gets screw*d.