If you are a Play Music fan, here is some good news: Google is currently offering 50% discount on the music streaming service's gift subscriptions. This means that a one-month gift subscription now costs just $4.99.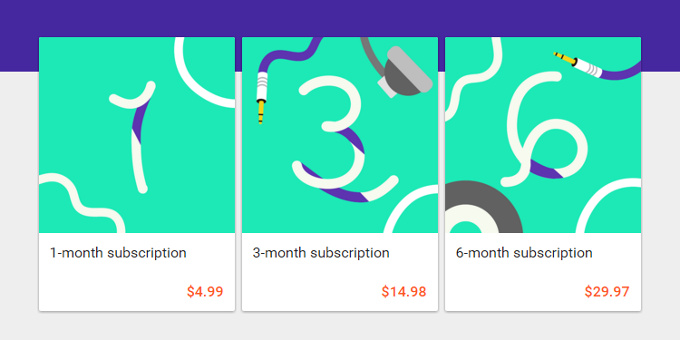 Similarly, you'll have to pay just $14.98 and $29.97 for 3-month and 6-month gift subscriptions, respectively. If you aren't already aware, Google Play Music subscribers also get access to Youtube's Red and Music services automatically.
Needless to say, the deal is only available in countries where Play Music offers gift subscriptions. Interested in the promo? Head to the Source link below to avail it.
?
In Canada it's CA$4.99, 24.99 and 49.99 for 1-, 3- and 6-month gift subscriptions. We don't have the 3-month and 6-month on sale. I guess Canadians got overlooked...
e
And I thought $22 a year ($1.75) was too steep which is what Apple Music goes here in India.