Android Wear has been playing nice with iOS devices for a while, and now it's time for Google's other Android spinoff to do the same, sort of. The search giant has released an Android TV app for iOS, which is already available to download from the iTunes App Store.
The app lets your iOS device act as your Android TV's remote. It has both a d-pad mode and a touchpad mode, while a microphone button lets you quickly start a voice search.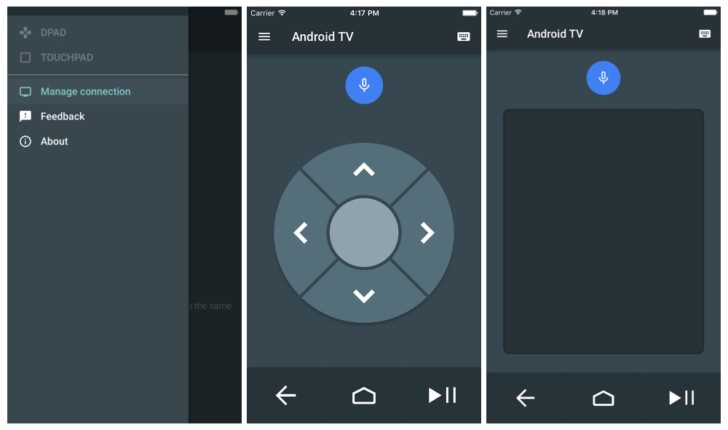 There's also a built-in keyboard with which to input text on your Android TV. You can connect multiple remotes to your TV and use them for multiplayer gaming.
The app works with all Android TV devices, and all you need to do to ensure it will pair well with yours is have both your iOS device and the TV on the same Wi-Fi network.
e
Google never seem to have used iOS design language for their apps. It's always material design that they use for iOS variants e.g. Maps, Gmail and so on. Just saying...