Google Photos APK breakdown reveals Nexus users may get unlimited full-res uploads
Here's good news for Nexus Owners that love taking a lot of photos and videos. According to Android Police, an APK breakdown reveals code that suggests Nexus device users can upload an unlimited amount of original quality photos that will not count against their Google Drive storage allotment.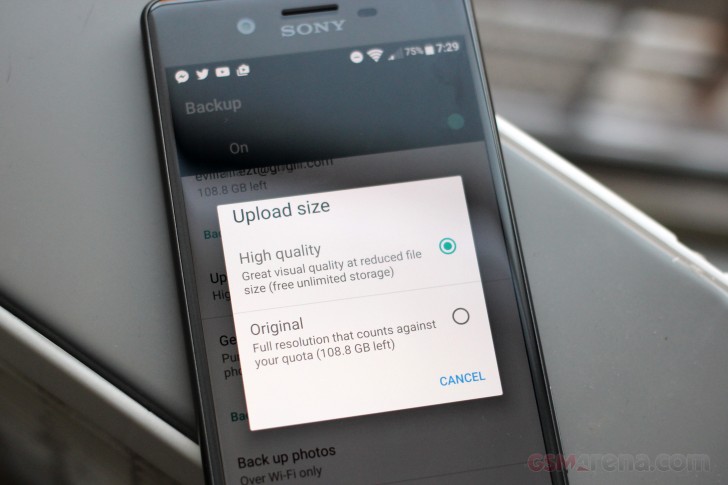 This would be most beneficial to Nexus device owners as they do not have the option of memory expansion for storing pictures, videos and media. It makes sense for Google to provide this nice gesture as 4K TVs and media become more common in consumers' households.
Remember that Google Photos stores an unlimited amount of photos at a maximum of 16MP and video is saved at a maximum of 1080p resolution. So if you regularly take videos at 4K resolution and rely on Google Photos to backup all your media, your conveniently uploaded videos will be down sampled to 1080p unless you opt for original resolution at the expense of quickly taking over your Google Drive storage.
Hopefully Google will switch this feature on for Nexus devices soon. Perhaps it could come with Google's new Nexus devices which are still under wraps as it's still too early to tell when they may become available.
D
"Google Photos stores an unlimited amount of photos at a maximum of 16MP," I didn't know that, my phones camera is 13MP and I've been saving everything in its original quality, this now gives me a very good reason to choose high quality instead and s...
D
Yes of course, I have it set up that way.
D
Is there an option to upload when in wifi network only? I am afraid to turn on the back up option because I always connect my phone via mobile data, and it my eat up all my data. Thanks!