With the latest Google Maps update, you know, the one that brought a new app icon, Google removed the ability to use the hamburger menu. Instead, a list of settings now lives in the account icon at the top-right while also adding one more tab at the bottom. The next app to get a new layout is Google Photos.
Screenshots posted to Android Central show what the updated interface looks like. There will no longer be a hamburger menu on the Google Photos app and the "Albums" tab will be renamed to "Library".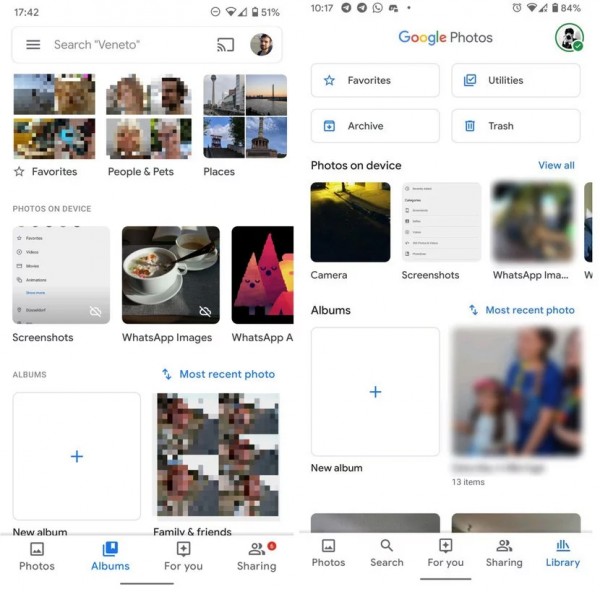 Source:Android Police
In addition, there will be a new tab called "Search", which will remove the search bar at the top. The new Search tab will make it easier to select a category of photos like Selfies, Portraits, or Panoramas.
Like Google did with Maps, we imagine that many of the menu items in the hamburger will be relocated to the account user's icon in the top-right. The change is rolling out on the server side, so you don't necessarily need to update the app before you see the updated UI.
With Android Gestures, we can expect Google will eventually phase out the hamburger menu in its design guidelines. The reason for this is swiping in from either the left or right edge of the screen triggers a "Back" command with gestures, and the hamburger menu was originally accessed by sliding in from the left edge.
?
Google was to take of my photos. They have lost all of them except ones taken in the last 2 weeks. My archived are gone albums, favorite everything gone.
?
Google being Google again...
ADVERTISEMENTS