Google has started rolling out an update to its Photos app on Android that brings a couple of new features, including the ability to manually back up photos. The update bumps the app version to 1.18.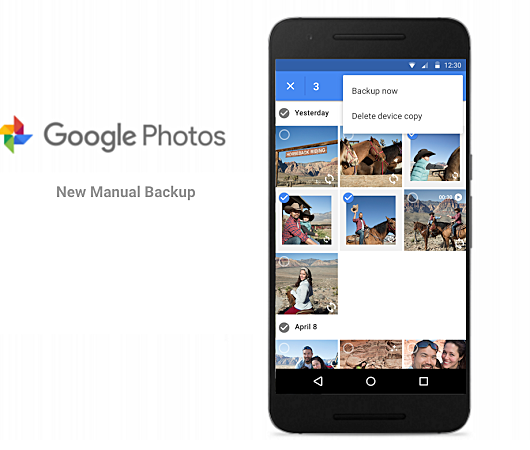 "Save what you want, when you want with manual backup," the Google Photos team wrote in a Google+ post. To use the feature, first select the photos you want to backup, then tap the three dot over flow menu, and finally choose the "Back up now" option.
In addition, the update also brings along the ability to search photos by emoji. The updated app can be downloaded from the Play Store - hit the Source 2 link below.
Finally! Thank you. Now, I will be using it.
Well on this one I will have to disagree with you. This new feature was actually something that you naturally wanted. And on the Google side it will save them some Server space. See before you would upload everything...the app was set up that way...y...
They are stressing too much on Photos app lately. If this continue this app will turn into junk in no time! We need only a simple/stable photos app which gets the job done. Frequent updates to it are not welcome! Are you listening Google???