Google Photos for Android now lets you easily free up space by deleting backed up pictures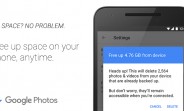 Google Photos is gaining a few new tricks, all of which are "rolling out now" on Android and should arrive soon on iOS. These features are part of version 1.9 of the Google Photos app for Android.
First off, the service will now help you easily free up some storage space on your device, by removing local copies of photos and videos that are already backed up. This is available in Settings when you tap on the self-explanatory Free up space option.
The app can also notify you once you're starting to run low on space, and you're then able to easily remove backed up stuff that's more than 30 days old from the Assistant view. This reminder now works regardless of which image quality setting you've chosen.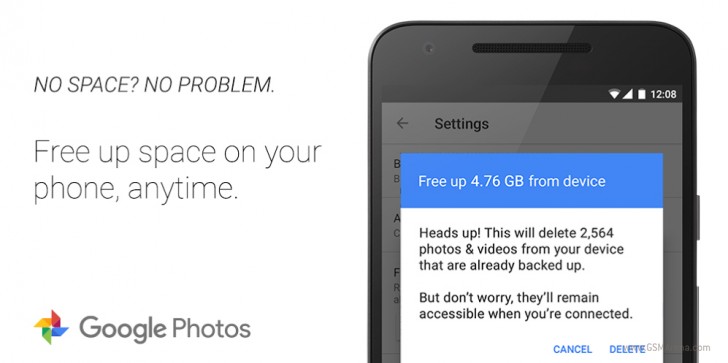 Of course, none of these actions will actually remove your precious stills and videos from the service, and you'll see all of them in the app as before - only the local copies are affected.
Moving on, a bug that prevented media stored on the SD card from actually being deleted through Google Photos has reportedly been fixed. And starting tomorrow, you'll be able to downgrade uploaded photos from "Original quality" to "High quality" using the Web interface of the service.
"Original quality" is just that, while "High quality" yields a smaller, compressed file, and if you go this route your images don't count against your Google storage quota. Up until today when you changed the setting after having already uploaded some pictures in "Original quality", stuff going into Google Photos from that point on would respect the new setting but every image already there would stay at its initial quality. You had no way to change that, and that's going to be fixed with this update.
D
All the more reason why I love Google.
o
Thats what we called Free up........... Thanks Google.........