Google has made a minor but useful change in its Photos app: now albums are also included in search results. Previously, photos contained in albums would show up in search results, but not the albums themselves.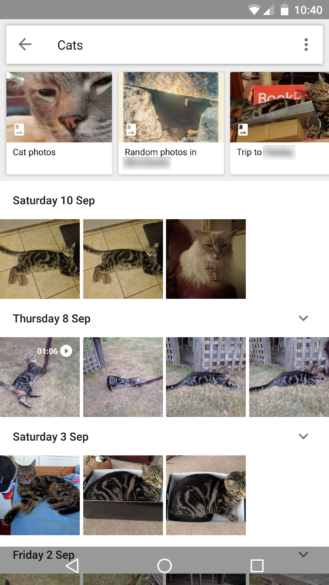 It's likely a server side switch - force quit and then restart the app to enable the feature. The functionality has been confirmed for Android (the latest app version is 2.2.1.136513178) and the Web - should be available on iOS as well.
D
Photos has unlimited storage for pictures and videos. They do file compression in the free tier but the quality is quite good. I had all of my pictures on my PC, they have a windows app that you can download and it lets you upload those too. I sele...
W
Google photo is great apps to use but very limited space unlike one drive offer 200GB free and Flicker offer 1TB free space as well.
v
i think you wrote all the bad things about it yourself..hehe