Google Photos
Google's Photos app has been taking the place of a standard AOSP Gallery since the days of the LG Nexus 5 with KitKat. Since then, Google Photos has undergone some pretty significant updates.
As an added bonus, on the Pixel phones you can back up your full resolution photos in the cloud for free (for other phones, full resolution storage counts against your Google Drive quota). This works well with the "Free up space" feature that deletes local copies of the photo, provided that it is already backed up to Google (a great feature for those that choose the 32GB model).
There's also a similar feature for files that are stowed on the internal storage: Smart Storage will remove old files (after 90 days is the default setting) as well as remove files once they are backed up to Google Drive.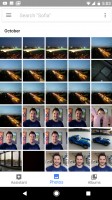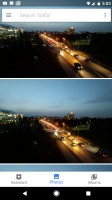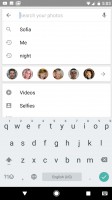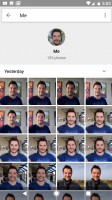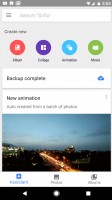 Google Photos • Changing thumbnail size • AI search • Searching by person • Assistant-made photos
Photos is a really smart gallery and we love the ability to search for photos by keyword: "beach", "selfies", and even people's names can bring up some pretty effective results. There is also AI assistance with Photos and Google will automatically use backed-up photos (or videos) and compile them into collages, panoramas, filter-heavy images, GIFs, and short video memories to sum up your latest week-long vacation in Miami, for instance.
Check out this one - it took several photos of the same place and animated them. You can see the tree's shadow as it sways in the wind - a pretty cool GIF and Photos made it all on its own! We love the Rediscover this day that pulls content from the same day a few years ago, so you can relive the moments you may have forgotten.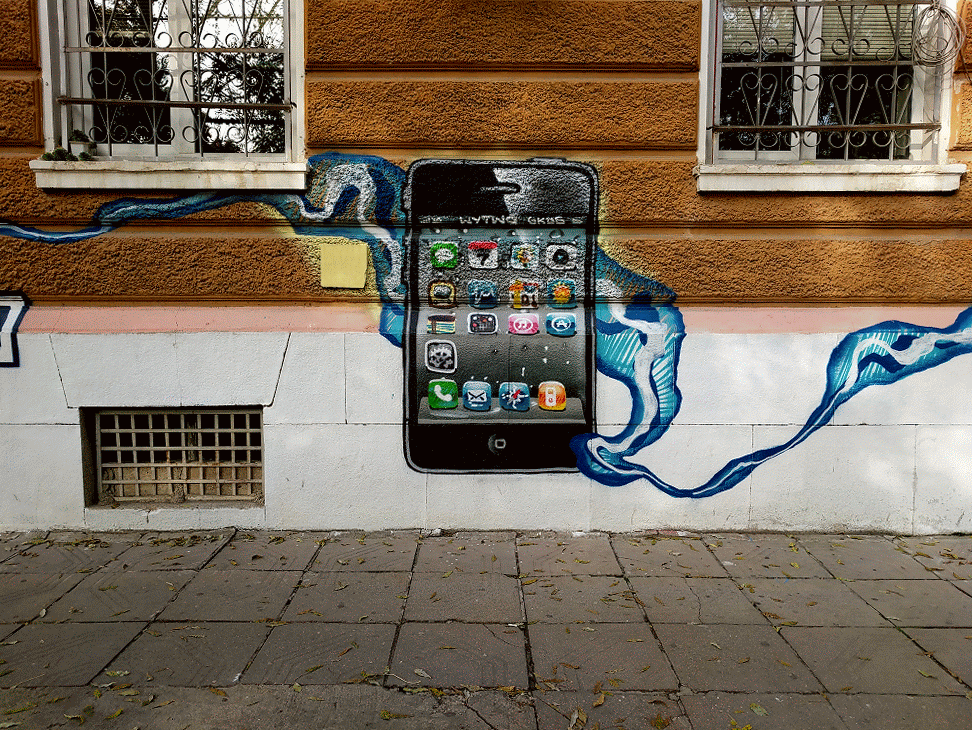 You can create albums, or select multiple photos to share with anyone. All they need is a link to view the photos. You can even let friends contribute photos to the album, regardless of the mobile platform they use.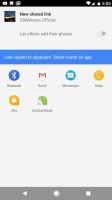 Share photos with anyone using just a link
Video Playback
While Google Photos does excellently at organizing and uploading all your photos, the video player is quite basic. It will play back your videos, but not much else. There are no subtitles, no chapter view, nothing that makes watching movies or binge watching your favorite series any easier. Thankfully, there are many third-party offerings on the Google Play Store.
Music Player
Google Play Music handles all audio playback on the Google Pixel. It offers both offline and online features, the latter of which has exploded with popularity in most recent years (Spotify, Apple Music). If you don't wish to use any of the online streaming options, you can very well use Google Play Music fully offline, only retaining local media playback if you wish.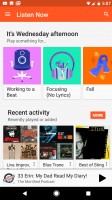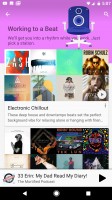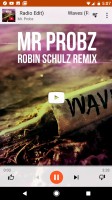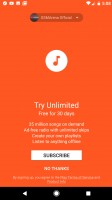 Play music homescreen • Music mix for work • Now Playing screen • Subscription needed for more flexibility
With a free account, however, you can listen to Google Play's curated radio stations. You can choose between playlists based on a theme, moods, or popular music. You can also listen to podcasts, standup routines, and other spoken performances. Of course, with a free account, you'll have to live with commercials and video ads with your music.
For a paid subscription, you'll get access to 35 million songs which you can download for offline playback. You can also buy albums that you'll still be able to listen to even after you cancel your subscription. The Google Pixel comes with a promotional code good for three free months of Google Play Music, which also includes 3 months of YouTube Red for free - watch YouTube all you want with no ads.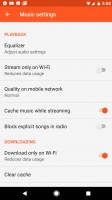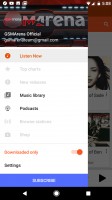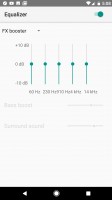 Managing storage use on Play Music • Viewing only offline tracks • 5-band equalizer
A 5-band equalizer is available with presets and one user-defined setting. When you plug in headphones, Bass boost, and Surround sliders become available.
Audio quality is solid
When plugged into an active external amplifier, the Google Pixel posted excellent scores top to bottom and garnished them with very high volume levels. Certainly one of the best performers on the market here.
Plugging in a pair of headphones causes moderate damage to stereo quality and introduces a tiny bit of extra distortion. Neither is too big a deal, but when coupled with the loudness drop to just above average you are no longer looking at a class-leading performer. A pretty solid one for sure, though.
And now here go the results so you can do your comparison.
| | | | | | | |
| --- | --- | --- | --- | --- | --- | --- |
| Test | Frequency response | Noise level | Dynamic range | THD | IMD + Noise | Stereo crosstalk |
| Google Pixel | +0.02, -0.03 | -93.0 | 93.0 | 0.0045 | 0.0086 | -92.6 |
| Google Pixel (headphones attached) | +0.22, -0.03 | -92.7 | 92.7 | 0.0054 | 0.129 | -50.9 |
| Google Pixel XL | +0.01, -0.03 | -94.0 | 94.0 | 0.0033 | 0.0066 | -92.9 |
| Google Pixel XL (headphones attached) | +0.17, -0.04 | -92.0 | 92.7 | 0.0067 | 0.125 | -62.0 |
| Apple iPhone 7 | +0.06, -0.10 | -92.4 | 92.3 | 0.0015 | 0.0093 | -80.9 |
| Apple iPhone 7 (headphones attached) | +0.03, -0.11 | -92.3 | 92.3 | 0.0011 | 0.012 | -77.0 |
| Samsung Galaxy S7 | +0.01, -0.04 | -92.5 | 92.6 | 0.0027 | 0.0078 | -92.7 |
| Samsung Galaxy S7 (headphones) | +0.05, -0.05 | -91.9 | 92.1 | 0.0044 | 0.063 | -73.4 |
| LG G5 | +0.01, -0.04 | -92.6 | 92.6 | 0.0051 | 0.0096 | -93.3 |
| LG G5 (headphones) | +0.05, -0.01 | -92.2 | 92.3 | 0.0029 | 0.037 | -50.7 |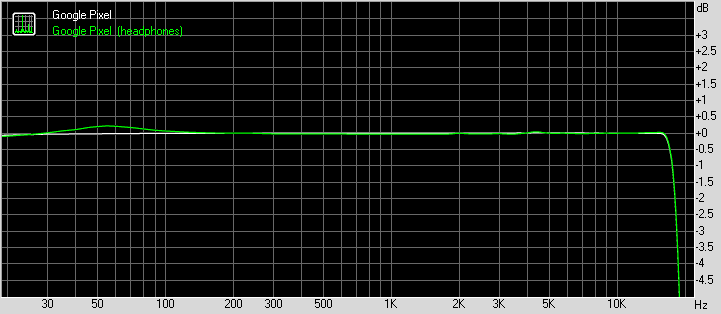 Google Pixel frequency response
You can learn more about the tested parameters and the whole testing process here.