A Geekbench listing just surfaced telling a story of a Google Pixel 2 handset running Android Q. This is a strong indication that the Developer Preview of Android Q is just around the corner. Here's the screenshot from the Geekbench listing.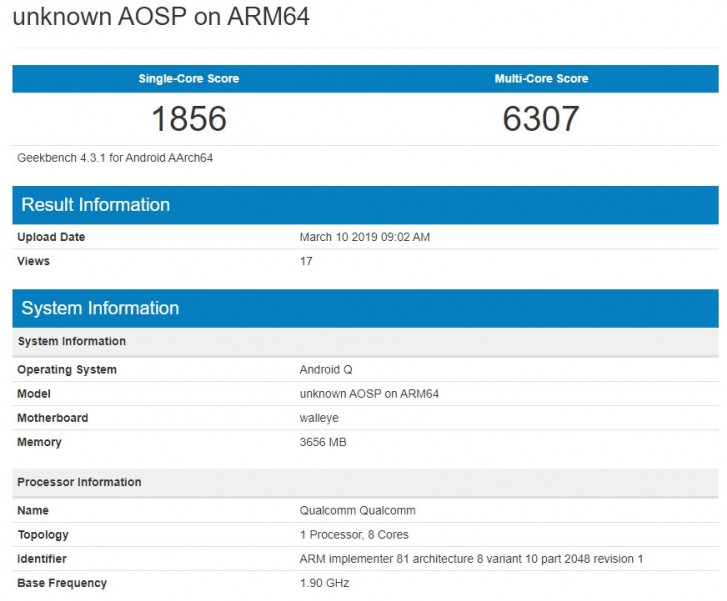 The sheet says it's an unknown device running Android Q AOSP on ARM64 processor but we all know what the "walleye" codename means - Google Pixel 2. The Android Q Developer Preview will likely launch during this year's Google I/O conference on May 7.
So far, not many features are revealed but the long-awaited system-wide dark mode is coming as well as a desktop mode, that's for sure. We will soon know more about it, though.
D
I very much doubt it's the FaceID sensors doing anything. If that was the case we'd be dad by now from all the IR remote controls and door IR motion sensors...
D
Ah yes, the usual "gazillion gigabytes of RAM" thing. You're one of those people who buy GeForce GTX 1030 with 16GB of memory becaue that's more than on GTX 1080Ti which only has 11GB... iOS runs so much better with less RAM because it's just better ...
T
Well put. Couldn't agree more *clap*
ADVERTISEMENTS