Google Pixel 2 leaks in blurry image, shows its big top and bottom bezels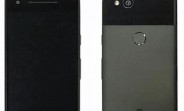 If you love bezels, you surely liked what Google did with the original Pixel and Pixel XL last year. And, it turns out, you'll also very much enjoy the 2017 edition of the Pixel - let's call it the Pixel 2. Like in 2016, this will be the smaller of the duo. As you can see from the newly leaked image below (blurry as it may be), the top and bottom bezels are still very noticeable.
From this point of view, Google's flagship for this year clearly bucks the trend of near-bezelless screens. But, unlike last year, at least there's a speaker housed in the bottom bezel. This will work in tandem with the one above to create a stereo effect.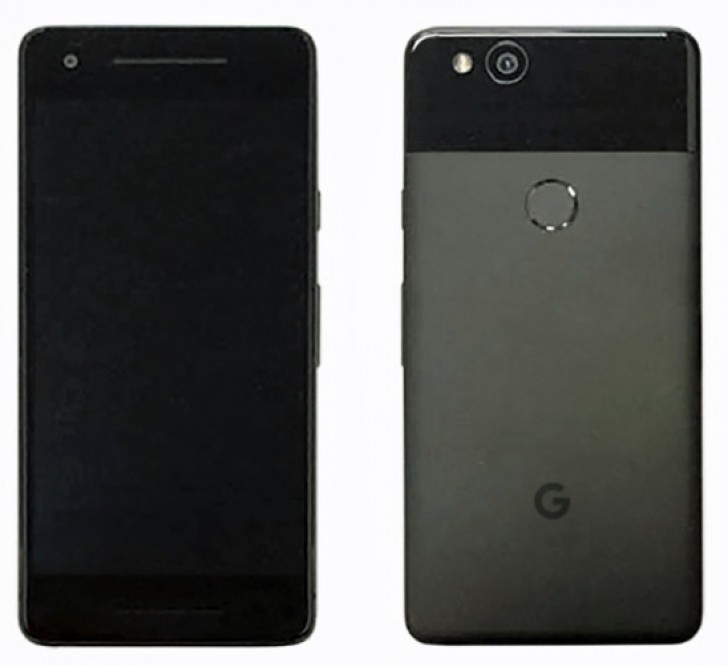 On the back there's a single main camera, again going against a trend - though it has to be said that some of the best pictures produced by mobile devices at the moment still come from single-camera smartphones, so don't be too upset about that. On the other hand, while you probably won't miss out on photo quality if you go with the Pixel 2, you will be left without gimmicks such as true black and white images or 'Portrait Mode'.
Both the Pixel 2 and the Pixel XL 2 will borrow the squeezable frame feature from HTC's U11, despite the fact that HTC will only be producing the former (the XL 2 is made by LG). And both phones will come without a 3.5mm headset jack, so you can't say Google won't be following any trends at all.
Google's 2017 flagships are expected to sport the Qualcomm Snapdragon 835 chipset, and should launch this fall. The Pixel XL 2 will have smaller bezels than its predecessor, unlike the Pixel 2.
D
Sure, but the XL should have smaller bezels and stereo front facing speakers. So why not on the smaller?
S
The inability to read other Bluetooth accessories battery. It's coming but how long do people need to wait? Their photo app. It lacks some stuff in it. Named 2 things. There are a lot of these small stuff. they are catching up, but need to work faste...
D
I couldn't care less about bezels. I just want my devices (phone/tablet) to have front facing speakers. If a phone has all the bells and whistles no bezels and side firing speakers than I'm not interested and it might as well be an over priced door s...
ADVERTISEMENTS