Hardware comparison
Google sent us a Clearly White Pixel 2 and a Just Black Pixel 2 XL. We really enjoy the finish on the Just Black 2 XL, it is actually different than the white finish on the Pixel 2 - coarser and feels more "powdery" if that makes sense. Both are matte finishes and do a good job of keeping fingerprints at bay.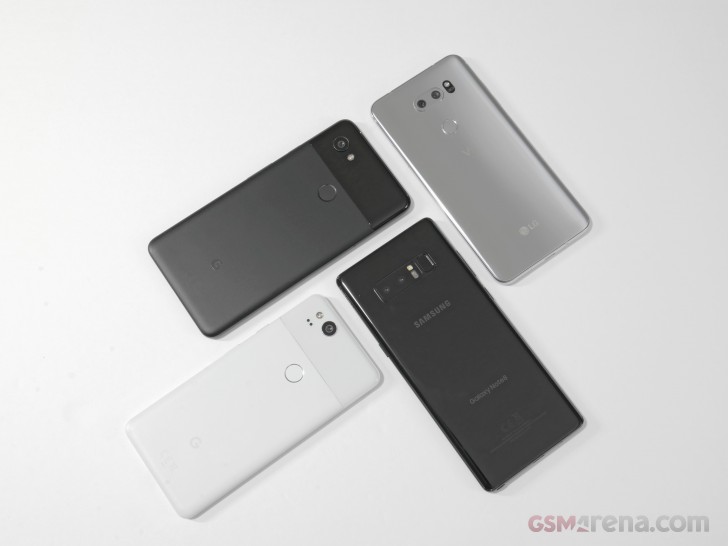 We enjoy the overall design of the Pixel 2 XL. It's refined over the previous model, whose camera "window" was met with mixed reactions. This time, though, the overall design has been refined and the glass lifts up past the frame, so it's got a wider appeal.
The lack of antenna lines makes it look cleaner since there are not as many seams, but unfortunately there's no wireless charging despite the use of glass.
The Google Pixel 2 XL has a display identical to the LG V30. While the Pixel 2 XL is a teeny bit wider than the V30 and somewhat taller the differences aren't major. And the larger bezels were needed to accommodate the Pixel 2 XL's loud stereo speakers, which the V30 does not have.
Here is the Google Pixel 2 XL next to its little sibling, the Google Pixel 2. The smaller phone does not feature the same 18:9 aspect ratio display that we see on the 2 XL, which is a pity since it looks like Pixel 2's body was built for a taller display than it was outfitted with.
Comparing the Pixel 2 XL to the Samsung's Galaxy Note8 we find they are very similarly sized, but the Galaxy Note8's footprint is more efficiently used up as it houses a larger 6.3-inch display. The Samsung has an even wider 18.5:9 aspect ratio, but even so, the Note8 has much slimmer side bezels because of the dual-edge display.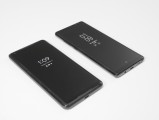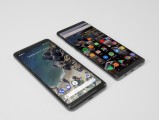 Google Pixel 2 XL and Galaxy Note8
When we see the Google Pixel 2 XL next to the original Pixel XL, we realize Google did a good job of fitting a larger display and dual stereo speakers into a footprint very similar to the previous model.
One major difference is that the Pixel 2 XL has a camera hump while the Pixel XL didn't have one. Then again, the Pixel 2 XL has OIS and a brighter lens.
Next up, let's take a look at whether Android 8.0 Oreo affected the performance yielded out of the Snapdragon 835 chip.