12.2MP camera with HDR+
The Google Pixel 2 XL's camera has a couple of hardware upgrades that improve its performance over the first-generation while keeping the same resolution sensor. For starters, the aperture has received a bump to f/1.8 from last year's f/2.0. In addition, the Pixel 2 XL's camera now has optical image stabilization (in addition to electronic image stabilization), which calls for a protruding camera ring.
Also new to the Pixel line is dual-pixel autofocus. While last year's Google Pixel uses a combination of phase-detection autofocus (PDAF) + laser, both Pixel 2 models use laser + dual-pixel autofocus for improved autofocus performance. A dual-LED flash illuminates the subject.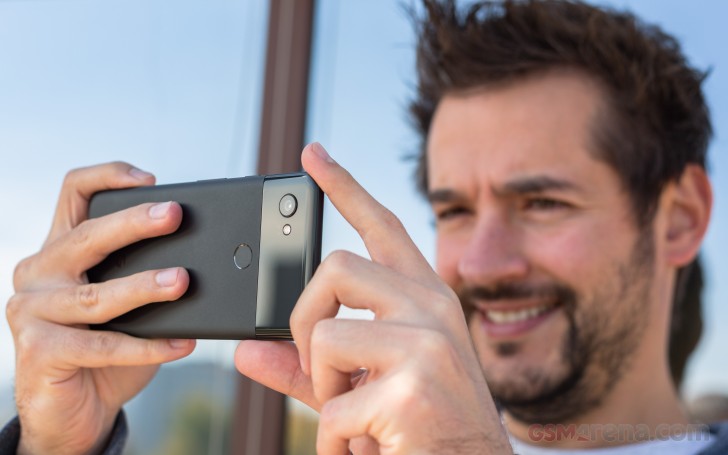 The front facing cameras carries over from the first Pixel. It has large 1.4 micron pixels just like the main camera, but with a dimmer aperture of f/2.4. Just like the rear camera, the selfie camera can also take advantage of Google's software-based portrait mode and HDR+.
Google also offers unlimited photo and video storage at full resolution for Pixel users until January 2021. Even after that runs out, the free tier of Google Photos offers unlimited photo storage at 16MP or unlimited video storage capped at 1080p.
The Pixel 2 XL can record 4K video at 30fps or 1080p at up to 60fps. Slow motion video allows either 240fps at 720p or 120fps at 1080p. Meanwhile, the front-facing camera can do 1080p at 30fps video.
Camera UI - still no manual controls
Neither Google Pixel 2 offers manual controls for the camera, which might not appeal to a certain type of photographer. Even though you don't have control over the shutter speed or ISO individually, you can still slide an exposure meter to raise or lower the scene's exposure. Tap the scene to focus on your subject, and slide accordingly.
There's a padlock over the exposure adjustment that locks the viewfinder focus and exposure. Sadly you can only lock both, you can't lock a single exposure or only focus. This is the drawback of not having manual or "Pro" controls. Regardless, you don't even need them, because Google's HDR+ does a really good job of balancing exposures within a scene.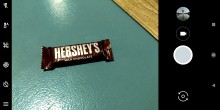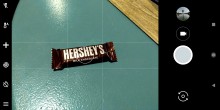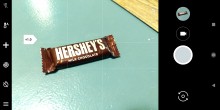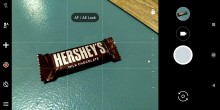 Viewfinder • Tap-to-focus • Exposure adjustment • AF/AE Lock
To the left of the viewfinder is a toolbar with options for flash, color temperature presets, gridlines, Motion photo, and shutter timer. The only new option here is Motion Photo, which includes a short video before and after the shot and might be included when sharing the photo.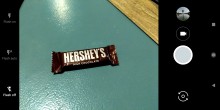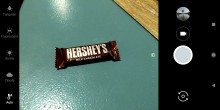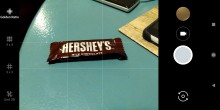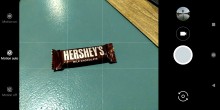 Flash • White balance • Grid options • Motion Photo
The default setting is "Auto". This way, photos don't all include a short video and that saves storage. The ones that do get a motion video appear on photos with a lot of motion, as opposed to photos where the subject is inanimate or someone is posing for a photo.
The menu bar offers other camera modes and the shortcut to the camera's settings. Slow Motion, Panorama, Photo Sphere, and Portrait mode can be accessed from here.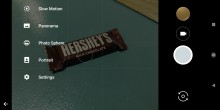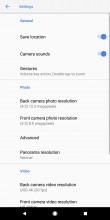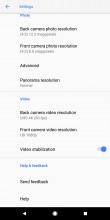 Additional camera modes • Settings • More settings
We always appreciate when there is a dedicated viewfinder for video since it does crop the frame a bit. The video viewfinder's toolbar offers a toggle to switch between 30fps and 60fps framerates. To change the video resolution, you need to go into the camera's settings.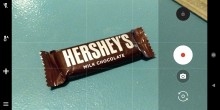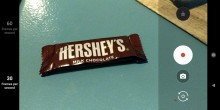 Video viewfinder • Choosing frame rate
An option missing from the main viewfinder is HDR+, though you can re-enable the same HDR+ setting to the toolbar. HDR+ is always on by default, but you can opt to choose HDR+ Enhanced, which is a new name for HDR+ Auto. We might suggest you leave it ON as Google intended. Google thinks you'll get the best-looking photos this way.