Google Pixel 2 XL full frontal leak shows trimmed bezels, stereo speakers [Updated]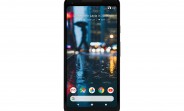 Update:Evan Blass (a.k.a @evleaks), the source of the original story below, has posted a new image of the Pixel 2 XL. This time it's a full frontal look at the upcoming smartphone, which is not inside a case.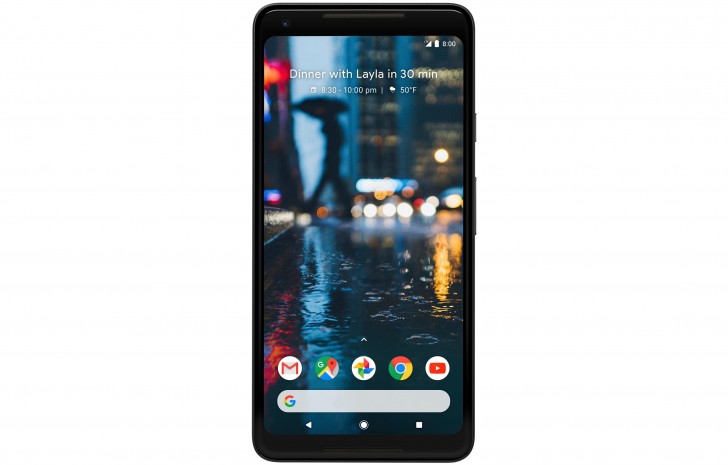 Note that the left and right edges may look weird to you because of how the glass curves into the metal frame - it's very likely that this is just a render-specific thing and will not translate into the real device having big side bezels.
[Original story]
Google's hardware unveiling event is in just two days, on October 4. With that in mind, it comes as no surprise at all that the Pixel 2 XL which will be introduced on that occasion has been leaked today. What is different this time around is that we get to see its front, even though the handset is shown inside a case.
So far, Pixel 2 and Pixel 2 XL leaks have focused more on the backs of the two devices, but today's leak comes to confirm the much-rumored smaller bezels for the bigger Pixel 2 XL. They are still there, but definitely much less noticeable than in its predecessor, the Pixel XL from 2016.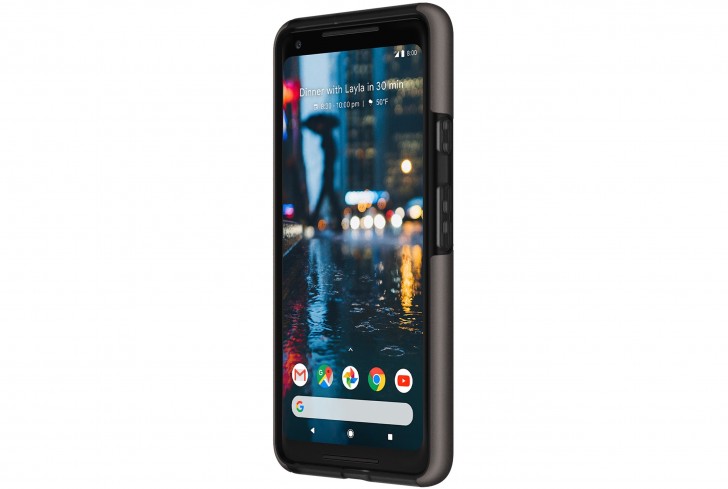 Furthermore, the next XL will come with stereo front facing speakers, as clearly portrayed in this image, so we assume that some of the space in those bezels is used to house the necessary components. The screen has rounded corners, which is the trendy thing to do in 2017, and it's also likely to be an OLED panel made by LG.
The last thing this render confirms is the rumored Pixel Launcher redesign, with a Google search bar showing up in between the app dock and the navigation buttons. It's something that will probably take some getting used to, but it does make searching for stuff much easier, since that bar is reachable with your thumb in no time.
s
strongly reminds me of LG's recent phones and the same ppl who'd say lg looks bad will say this looks good gawd, humans
D
Owned the first Pixel XL and it was very good... However I'm just going to wait till they catch up and combine the advancements of OnePlus with the tech of Samsung. To be impressed by this pixel version it would need Wireless charging and 8GB of ram ...
D
Kind of digging the design. That is what I also said last year when they unveiled the first Pixel phones, and then I absolutely loved them :P
ADVERTISEMENTS