All smooth, all the time
One of the biggest problems with the original Pixels from 2016 was a funny one. No, not their bezels, nor their lack of water-resistance or front-facing speakers or any of that. We're talking about trying to describe one of their most differentiating features in a very crowded Android smartphone space: let's call this 'smoothness'.
Comparing numbers is easy. Look at a few spec sheets, see which has the biggest numbers, and there you go - perfect smartphone found. Right? Wrong. A handset can have the highest-clocked CPU and the most amount of RAM, and yet, in day-to-day tasks, perform worse than a competitor with 'lesser' specs. A 21 MP camera can take worse photos than a 12 MP snapper. Two phone cameras can take identically beautiful pictures, but one of them requires you to wait 2 seconds between shots - there's no spec sheet box for something like this.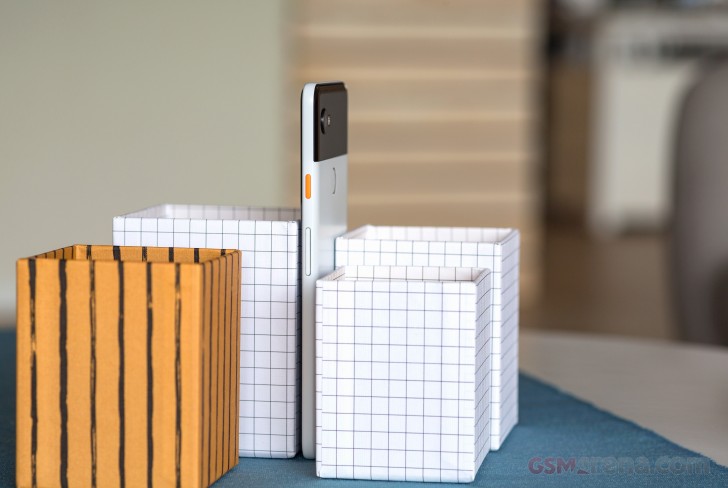 Then there are the benchmarks. While they're usually decent in synthetically evaluating device performance, the keyword there is "synthetically". Some are more representative of day-to-day use than others, but none are perfect in this regard.
Did the 2016 Pixels top the benchmark charts? No, but regardless of that they did feel like the smoothest Android smartphones ever released. How can you describe smoothness in words? How can you show smoothness in a video? We haven't entirely figured this one out yet, so you're going to have to take our word for it: while the OG Pixels were smooth, their successors do not disappoint in this regard either. The 2017 Pixel 2 XL is, in fact, even smoother than its predecessor.
That probably has something to do with the more powerful chipset it employs, but we've had plenty of Snapdragon 835-powered devices coming out this year and the Pixel 2 XL still feels, subjectively of course, to be just a little bit smoother than any of its competitors. We can argue whether that's because of the vanilla software experience or undisclosed optimizations made by Google, but the following fact is still true in 2017: if you want an Android device that matches (and even, in some cases, outdoes) the latest iPhone in terms of smoothness, that's the latest Pixel.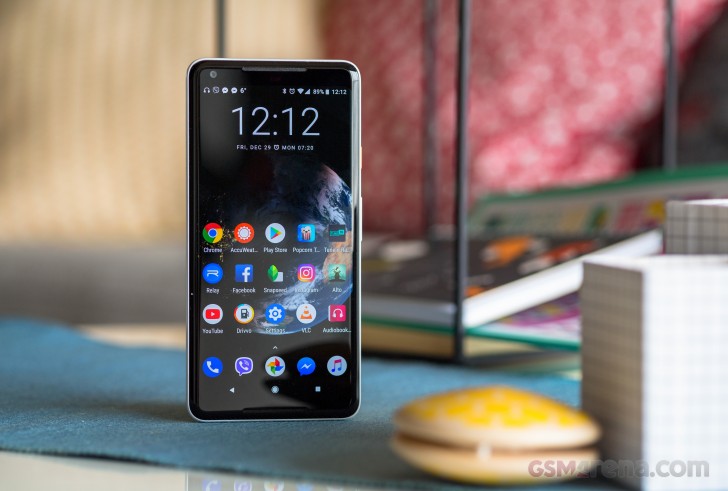 The 2 XL flies in every task you want to throw at it, but the most important thing is consistency. Every Android phone can render the UI in 60fps at certain times, but how consistent it is in not dropping too many frames when the going gets tough is what makes a device feel better to use day in and day out. The Pixel 2 XL excels in the consistency department, improving upon an already very good formula employed by its predecessor.
Like the Chrome browser, the Pixels and their entire software experience seem to have been crafted by Google specifically to not get in the way of the task you're trying to accomplish. They will readily perform whatever it is you want, and strive not to make your experience frustrating in any way while doing that. In fact, "lack of any frustration" is perhaps one of the best things about using the Pixel 2 XL and this comes from a phone reviewer spoilt by using the latest and greatest smartphones for years.
It never feels like you're fighting the device, it never feels like you have to put up with a sub-par experience designed by a committee somewhere, and the phone never gets in your face, figuratively speaking.
It's just there, always listening for your command, always ready to shoot the next amazing image, always at your service but never in your way.
None of these things can be accurately conveyed through numbers of any kind, unfortunately, which is one of the reasons Google still faces an uphill climb when it comes to actually making its Pixel line a mass-market success.
Battery life
If you're looking for a more scientific approach to how long the Pixel 2 XL will last you on one charge, make sure you read the dedicated section in our regular review. Here we'll be focusing on how those numbers feel in real life use.
To quickly get to the point, the device should be able to make it through one day of use for most people. Only if you are a true power user with incredibly demanding needs you may find that this isn't true for you. Subjectively, the battery life of the Pixel 2 XL is even better than what its predecessor was capable of, in roughly the same usage scenarios.
Here's an example. With mixed Wi-Fi and 4G use and Bluetooth and Active Display on all the time we managed to achieve almost 4 hours of screen on time from more than 27 hours off the charger, and with 9% battery still left. With only Wi-Fi connected throughout the day and Bluetooth off, 6 hours of screen on time are easily achievable for one day's use - you might get even 7 or 8.
It's true that most high-end smartphones in this day and age offer at least decent battery life - we're thankfully past the point when that was a big issue. And the Pixel 2 XL doesn't disappoint at all in this regard. Yet what it's connected to still has a definite impact on longevity. If you only use cellular data, then your mileage in this department is very dependent on how good your reception is.
Camera
Yes, the camera is as good as everybody says it is. Google has decided to fix a hardware problem - how small a camera needs to be in order to fit in a smartphone, and what that downsizing does to its output in terms of quality - with software. Machine learning, artificial intelligence - you can use all the buzzwords du jour if you want to, the end result is that Google's HDR+ processing algorithms are still amazing for what they can accomplish with the hardware on offer.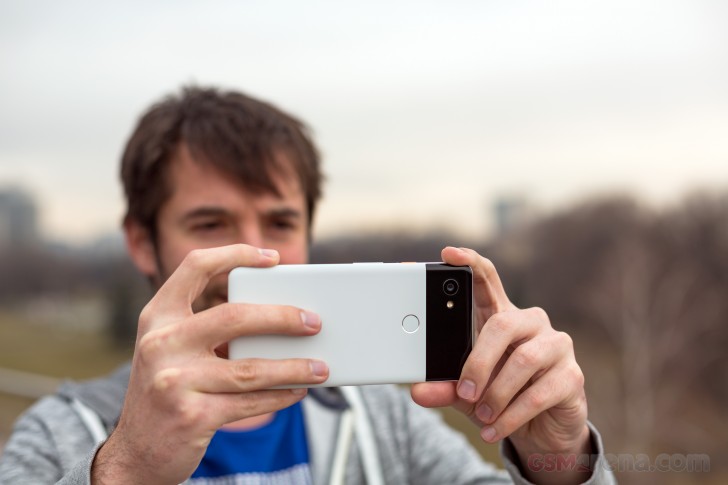 If you're interested in checking out camera samples from the Pixel 2 XL, make sure to go through the assortment found in our review. Every photo we've shot ever since only solidifies our opinion that this is one of the best, if not the best, smartphone camera of the year.