Conclusion
Living with the Pixel 2 XL day-to-day is a breeze. A warm, soothing breeze. There used to be a time, not so long ago, when if you wanted a frustration-free smartphone you'd have to go for an iPhone. Despite some of iOS' limitations, Apple's devices have gained the 'just works' mantra - for most people, most of the time, at least - and with good reason. But since 2016 the Android world finally has a line of handsets that adhere to that same standard - Google's Pixels.
The search giant's mobile strategy has recently been emulating parts of what's made Apple very successful, and this has culminated with the Pixel 2 XL. It's a phone that primarily doesn't get in your way, doesn't frustrate you, and doesn't make you go through hoops to accomplish tasks.
Let's talk about the camera - not the shooter itself, but the app's interface, which is labeled as 'barebones' by those looking for pro settings. These people aren't wrong, but the thing is that the Pixel 2 XL produces some of, if not the best photos of any smartphone out there today. And it does all that without requiring you to think before you shoot - you don't have to set up a snap, you don't have to carefully choose which settings to use before you capture, thus frustratingly missing some shots entirely. You just literally point and shoot.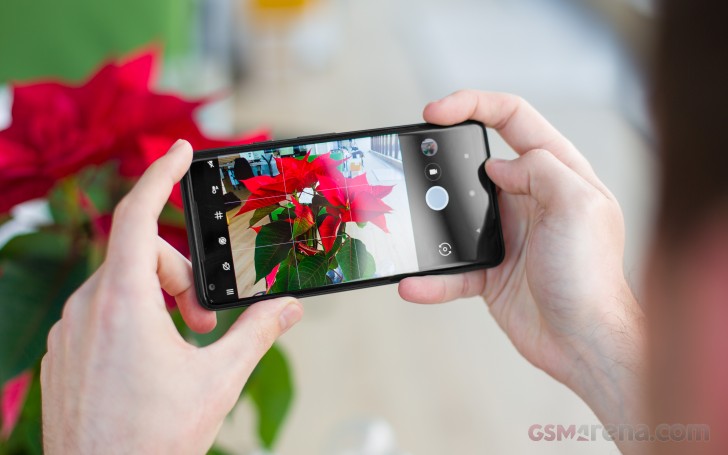 The simplicity of that proposition is often overlooked by people who love an abundance of choice, but the problem with too much choice is that it can end up crippling you. Less is sometimes better than more, and Apple's always known this even if they are quite guilty of underdelivering in the field of customizability.
Google now seems to be on the same path, of letting 'the magic' happen in the background without any direct user input required. The camera's ease of use combined with the quality of its output is a good metaphor for the entire experience of using a Pixel.
You can pick one up and start using it as your daily driver in a matter of minutes, and you will not encounter any fear of having missed out on some features that are buried three menus down.
The Snapdragon 835 enables an even smoother experience than the 821 could for the Pixels from 2016. It's not a huge difference but the Pixel 2 XL definitely seems faster in normal day-to-day tasks than the model it replaced - it's like a more mature version of that.
Overall, the phone is a pretty complete package: you get the best set of cameras on any device (or, depending on your use case, among the top three), stereo front-facing speakers, a bigger screen with smaller bezels than its predecessor's, ample storage space, a modern look, great battery life, fast charging, as well as water and dust resistance. But what a Pixel brings you most of all is consistency in the experience of using it day in and day out.
This is a phone you will reboot only once a month, after installing a new software release, and one that won't feel like it's gotten slower within a few weeks. Other companies have devices they claim will feel as fresh down the line as they were out of the box, but Google's already been delivering on this front for a year now.
Of course, we have to mention the update situation, still bad for most Android handsets, still glorious if you go the Pixel route. And with the second generation, Google's even promised a minimum of three years of feature updates, so buying a Pixel 2 XL means you will receive Android R when it's released in 2020. Couple that with the monthly security updates and your peace of mind should increase exponentially, if always being up to date is high on your list of priorities.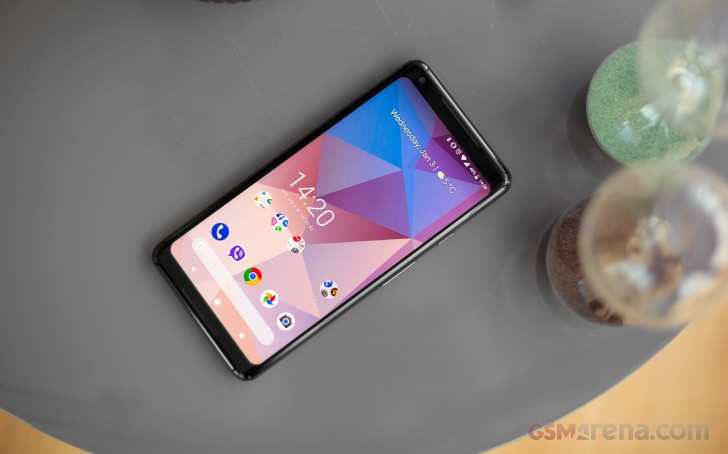 On the other hand, the Pixel 2 XL is not a cheap phone. And for the amount of cash it requires, you may find that the few compromises it does pack are too much to swallow. It all comes down to what you value above all else: if you really can't live without the headphone jack, if you are very concerned about having the absolute best display there is, if you don't want to play the Bluetooth accessory connection lottery, if you hate putting a case on your phone and can't live with accidental touches due to the curve of the screen... then you'll probably be best served by one of the Pixel 2 XL's many competitors.
When you purchase a smartphone, which is now the one bit of technology you interact with the most throughout the day, you always pay for how aligned that specific device is with what's most important to you. If you value a clean user experience without a gazillion options and settings getting in your way, if you value consistency and dependability, if you like your handset to be extremely capable but not in-your-face about that, if you want to simply point and shoot great looking pictures... then the Pixel 2 XL is a solid choice.
Of course you may like iOS better for much the same reasons, or be more used to it, in which case you might not want to jump ship to Android. But if you are considering that, there probably isn't a better device to switch to than the Pixel 2 XL.