Google Pixel 3 now takes selfies automatically when you're kissing someone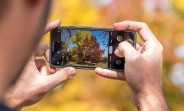 When Google introduced the Pixel 3 back in the fall of 2018, its camera properly impressed us. Back then the company announced that the shutter-free Photobooth mode supports kissing, so you can take proper selfies with your loved ones and Google's AI will know when exactly to take the picture.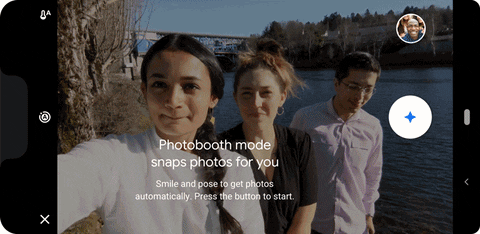 Now Google introduces Photobooth as a new mode which automatically takes photos when the camera is steady and subjects have good expressions with their eyes open. To train its AI to recognize facial expressions, Google used a variation of the Image Content Model (ICM), trained for Google Clips. It is now fine-tuned for kissing and uses MobileNets to run efficiently on devices and continuously look for the perfect image at high frame rate.
If you have Google Pixel 3, you can just open the Camera and go to More, where Photobooth is waiting to be turned on. Then you just click the star-marked shutter button and line up for selfies - once everyone has their eyes open, is not talking or moving, the phone immediately snaps a photo.
Using ML outputs directly as intelligence feedback results in rapid variation (left), whereas specifying explicit ranges creates a smooth signal (right).
There is a thin white bar on the side, which is showing the four key ranges of the algorithm - no faces seen, faces not paying attention, faces paying attention but not making key expressions, and faces paying attention with key expressions. Once it hits the fourth range, a photo is immediately snapped, but it keeps rolling so you can strike a different pose.
The Photobooth mode is currently available only on the Pixel 3 app, if you find and sideload v6.2 of the Camera app, you can port it on your phone and see if it works fine enough.
N
I don't think it'll be always on, just when you open the camera app.
A
That's exactly what I was thinking also : Spyphone! People are so dumb that they don't realize this is a surveillance device..
,
idiotics way...so its mena it can take photo ANYTIME but you dont know it,clear spy phone. very celever to hidden it that way. 'taking photo wen you kiss some1..' bsh1t. spymaster. boycot