As high-profile phones get close to release, they get leaked and rumored a lot. But as leaks and rumors go, the Pixel 3 XL is the most prolific we've seen in a while.
The latest leak is of the phone being handled in the wild, showing the front, back and the notch with the face scanning sensor, the second loudspeaker and the selfie camera.
The leak comes courtesy of a Lyft driver who found the pre-production device lying on the back seat of his car.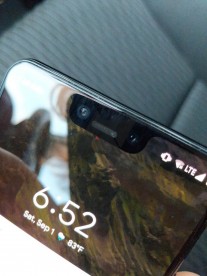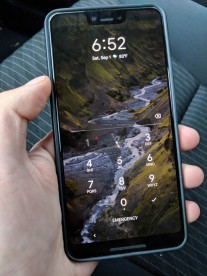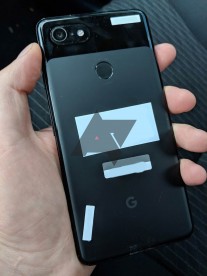 Google Pixel 3 XL handled in the wild, source: AndroidPolice
Thanks to the abundant leaks we have a good idea of what to expect from the Google Pixel 3 XL.
It's rumored to pack a 1440x2960px AMOLED display with a huge notch, a 3,430mAh battery, a single 12MP main camera on the back and wireless charging. The expected announcement date is October 9.
N
World is Always Waiting for the Most Good + Smooth Fingers Touched Mobile+ With Google+ Experts.
ADVERTISEMENTS