Google's latest Pixel 3a and 3a XL are expected to be officially announced at the company's 2019 I/O event on May 7. We've seen pretty much everything there is about these new devices ranging from cases, to pricing and recently saw both phones pop up on Geekbench detailing the internals. Today, the 3a and 3a XL got their Bluetooth certifications as we inch closer to the launch date.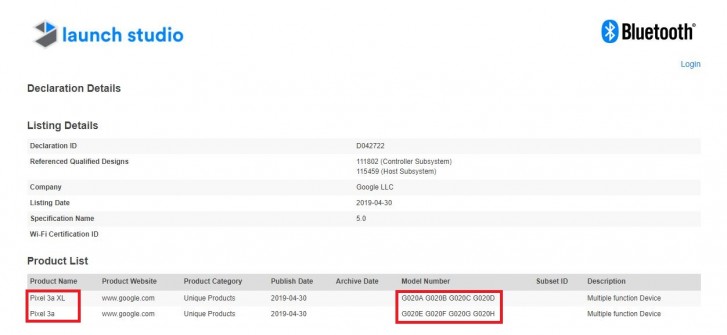 A total of eight variants passed through SIG - four for the Pixel 3a and another four for its larger brother the Pixel 3a XL. Along with the model numbers we also learned that both phones will feature Bluetooth 5.0 and will run on Android Pie out the box, but neither of those is news.
Past leaks revealed the 3a will pack a 5.6-inch FHD+ display paired with a mid-range Snapdragon 670 and 4GB RAM. The larger 3a XL will come with a 6-inch FHD+ screen with the slightly more capable Snapdragon 710 and the same 4GB RAM.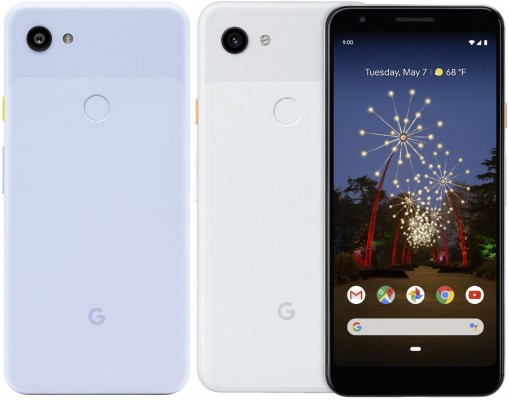 Both phones are expected to come with 64GB storage. Camera wise the new Pixels are expected to feature an 8MP selfie cam and a single 12MP main sensor around the back. In terms of pricing, the 3a is expected to go for $500/€450 while the 3a XL should start at $600/€530.
The two phones are expected to appear in White, Black, and Purple with accented power buttons.
?
Yes, Price is too high,you were said this are the budget phones, do i really believe these are budget phones
k
Lol 500 to 600$ for a midrange phone with huge bezels and a single camera?!! No thanks I can get a better and cheaper A70 or add a little bit for an S10e which is a real flagship
r
you are absolutely right too expensive what it delivers