Google Pixel 3a gets 100 overall score on DxOMark, comparable to Pixel 3 and iPhone XR
DxOMark's full camera test of the Google Pixel 3a has just arrived with an overall score of 100. Although just a single point behind the overall scores of both the iPhone XR and the Pixel 3, all three devices got the same photography score of 103.
Here's a reminder that, at the end of the day, all three devices have excellent performing cameras. It's difficult to quantify how a camera performs with a numerical score. That said, let's take a deeper dive into DxOMark's findings with the Pixel 3a.
For starters, exposure was almost always spot-on with the 3a except for high-contrast scenes. The Pixel has always tended to underexpose slightly to achieve a high contrast feel. The iPhone XR was able to retain details in shadows slightly better.

Like the Pixel 3, the 3a's color reproduction is quite good with a slight leaning preference towards cooler tones. Indoors and in low-light, this results in a slightly pink/orange cast but wasn't a concern for DxOMark. On the other hand, the 3a received a better score for natural color reproduction in DxOMark's lab tests compared to the Pixel 3.
Details are a strong suit for the 3a. In field testing, the 3a not only did slightly better in noise reduction over the Pixel 3, but it also did very well to preserve fine details in the scene.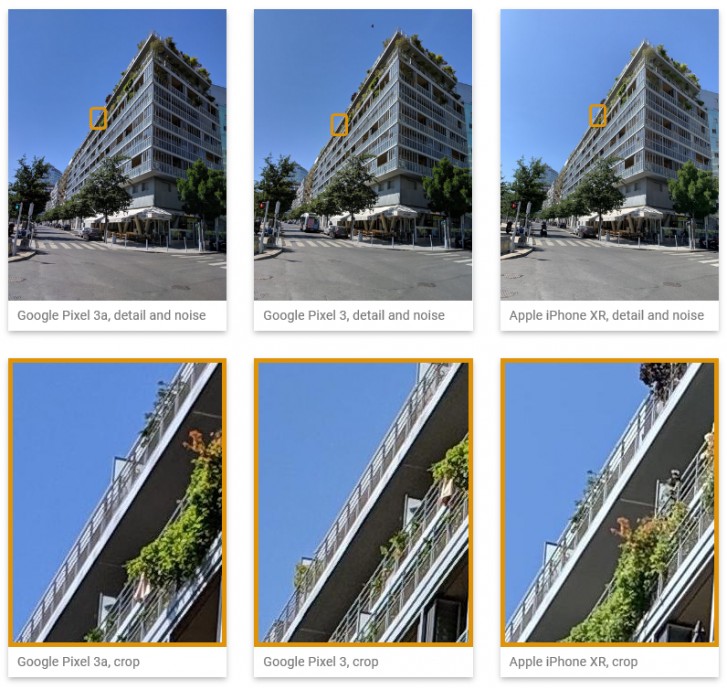 When it comes to portrait mode, The Pixel 3a wasn't quite as good as the 3. DxOMark found the 3a not to be as consistent in terms of the amount of bokeh that was applied between shots.
Image artifacts that affect quality is how DxOMark deducts points from the score. While details are very good towards the middle of the frame on the Pixel 3a, sharpness drops off when you inspect parts of the image towards the corners of the frame. These issues include ghosting, color fringing, and ringing.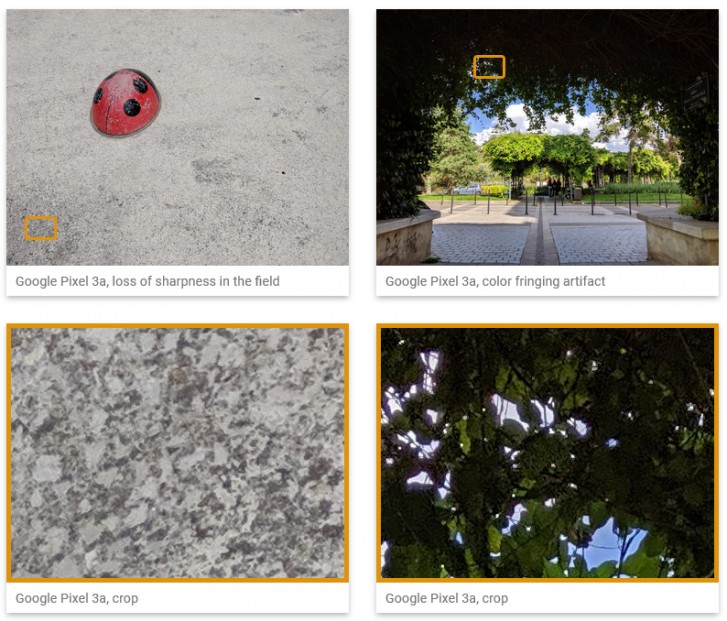 DxOMark had only praise for the Pixel 3a's autofocusing speed and accuracy in all lighting conditions. "Moreover, given that we encountered no focus irregularities during out natural test scene photography sessions, you can be assured of first-class autofocus performance from the Pixel 3a".
Video testing showed noticeable underexposure in lower light, which impacted the 3a's video score. HDR+ can only do so much for photo but the technology doesn't translate into video the same way. For this reason, testure, noise, artifacts, and stabilization are all slightly inferior on video than on stills.
Otherwise, "The Pixel 3a is generally a capable device for video exposure, with accurate target exposures and slightly better preservation of highlight details in brighter-light conditions compared to the Pixel 3".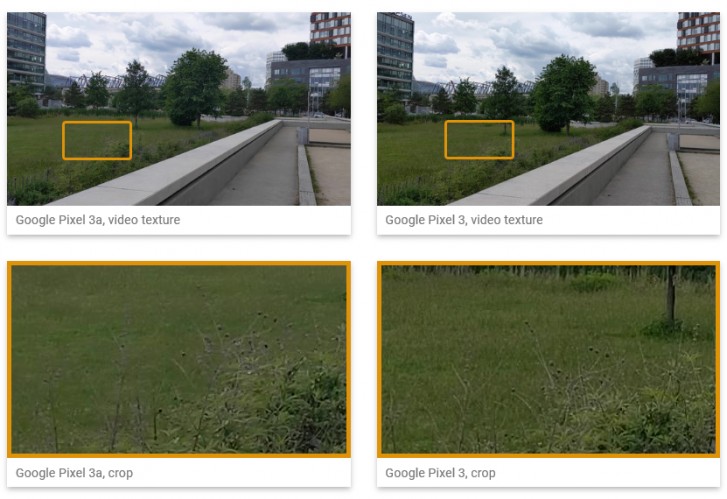 In the end, DxOMark states that single camera smartphones can no longer compare to what dual-camera and multi-camera smartphones are capable of nowadays. Although the Pixel 3 and Pixel 3a have identical camera hardware, the results are slightly different upon closer inspection.
The Pixel 3a's lower-end chipset ultimately led to its slightly lower video score, but it remains a capable video performer. With a strong performer in the mid-range sector, we are starting to see more advanced computational camera technology trickle down to the midrange and even low-range smartphones. For example, with the imminent launch of the Honor 9X Pro, we're curious to see how well the camera on an entry-level smartphone can do.
Check the source link to read DxOMark's full camera review of the Pixel 3a.
D
you are right pixel takes noisy photo at low light which i hate most....Even day light photo Google pixel 3/3a can't beat even a photo taken with Redmi Note 7 Pro in terms of noise and sharpness...If gsmarena has full resolution photo uploading featu...
N
I brought up not only Pixel 3 but also P30 Pro, iPhone XS and Galaxy S10 in order to debunk your argument that nobody cares about the daylight image quality nowadays and the one which takes the great photo in low light is called the camera phone, and...
D
I am talking about Google pixel 3 vs xperia 1 not p30 pro..first read my comment properly. So called long exposure night mood which google pixel 3 called miracle... i do not think it is worthy...because it create motion blur..due to slow sutter speed...
ADVERTISEMENTS