We are slowly beginning to see more rumors and leaks about Google's upcoming premium flagships. The Google Pixel 4 and 4 XL are undoubtedly coming later this year. A new report suggests two working codenames for the Pixel 4 and 4 XL.
On Thursday, a commit, was posted to the AOSP that resolved an issue with the SELinux policy, as per 9to5Google. The commit's developer explains the fix by providing a list of internal files, which includes two unknown device codenames. These two codenames were found in the latest Beta of the Google app, clearly marked as follows.

Source: 9to5Google
The Pixel 4 is codenamed "coral" but the Pixel 4 XL is interestingly codenamed "flame". Google has always codenamed its hardware products after marine animals and "flame" would be the first time Google breaks from the naming convention. Perhaps this is indicative of some kind of feature that the 4 XL would be capable of, but it's anyone's guess at this point.
We've previously seen benchmarks for a device codenamed "coral" and we are surer now that this is early Pixel 4 hardware. As per those benchmarks, we expect the Pixel 4 to run a Snapdragon 855 and we'd finally see an overdue bump of RAM from 4GB to 6GB.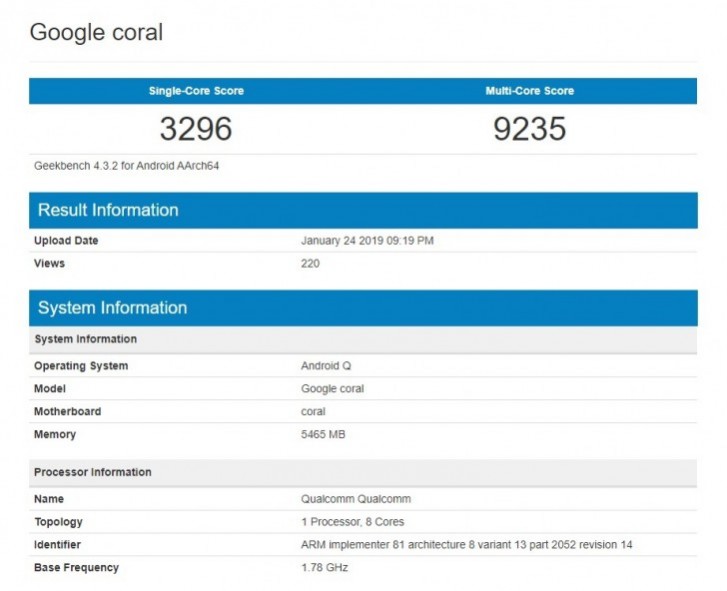 Not much else is known about the Pixel 4 duo at this point, but we should hear more as we slowly approach the imminent launch of Google's mid-range Pixel 3a and Pixel 3a XL.
U
coral and flame is the code for the power button color, it has known that p4 have coral power button, while p4xl have flame colored power button
D
Coral and Flame... ah, yes, all connected! Coral from Coral Reef (https://en.wikipedia.org/wiki/Coral_reef) Flame from Flame Angelfish (https://en.wikipedia.org/wiki/Flame_angelfish)
ADVERTISEMENTS