Google Pixel 4 press images show out Motion Sense gestures and face unlock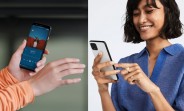 We've already seen a myriad of Pixel 4 leaks even though we're still 4 days away from the official Google event. Given the phone's extensive leak history, it was only natural that the marketing campaign also appeared before the official announcement. Evan Blass managed to get hold of some official press shots which show the Pixel 4 in the Panda colorway and focus on the new 3D face unlock and Motion Sense gesture systems.
The first two images show us two users who are presumably using the new face unlock feature. The Pixel 4 will come with an all-new facial recognition setup coupled with an IR camera, flood illuminator and a dot projector for more secure facial recognition.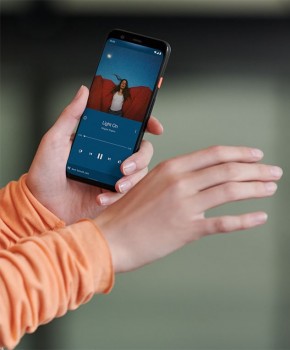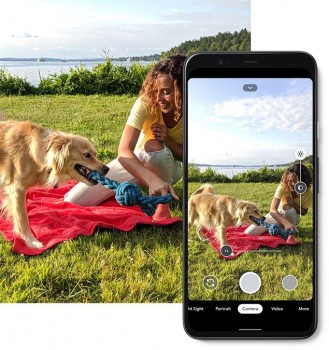 Motion Sense(left) and Camera interface (right)
The other two images showcase the new Motion Sense feature and the camera interface. The user appears to be skipping a song in the music app by waving their hand in front of the display. Google's in-house Project Soli team has been developing the new sensor in the past four years and it will be one of the big new upgrades with the Pixel 4 line. Users will be able to control media, silence phone calls and much more all without needing to physically interact with the phone's display.
Apart from the Pixel 4 and 4 XL launch, Google's October 15 hardware event will also showcase new Nest smart assistants and an alleged new PixelBook Go Chromebook.
Source (private Twitter account)
H
Did you try it or did you just read the spec sheet? Because there is a difference here due to the 21/9 aspect ratio, it can go where phones of the same length and smaller can't, i.e., pockets. Just saying, nothing more.
?
Lmfao @ motion sensing What a foolish gimmick
L
FaceID and 3D ToF camera scans a 3D model of your face and make up does not change face structure so it unlocks and as for twins not every twin has same facial structure but degree of differenciation varies some twins have clearly different face stru...