Google Pixel 4 to come in Slightly Green, Maybe Pink, Sky Blue and Really Yellow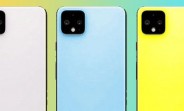 The Google Pixel 4 will be quite the chameleon, if the information received by UK store Mobile Fun from one of its insiders is anything to go by. According to that the Google Pixel 4 will come in new 'Maybe Pink', 'Sky Blue', 'Slightly Green' and 'Really Yellow' colors, likely alongside the 'Clearly White' (colloquially-referred to as Panda), 'Just Black' and the other new 'Oh So Orange'.
Below are alleged renders from Olixar cases, showing the 'Slightly Green' and 'Really Yellow' colors in a clear case.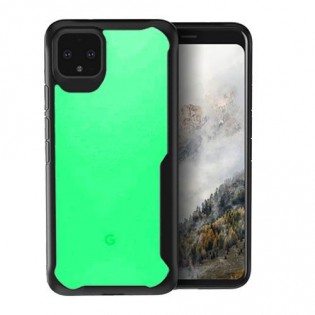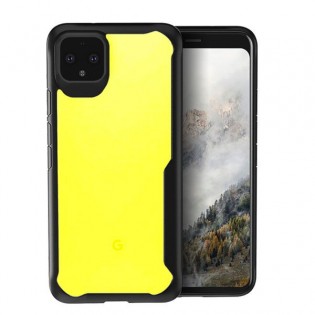 Google Pixel 4 in 'Slightly Green' and 'Really Yellow'
While this is a reported invite to Google's October 15 event with the new colors. It lacks the 'Maybe Pink' and 'Slightly Green' but offers a look at the 'Sky Blue' model. It also looks like it's had some amateurish Photoshop work done, which slightly discredits it.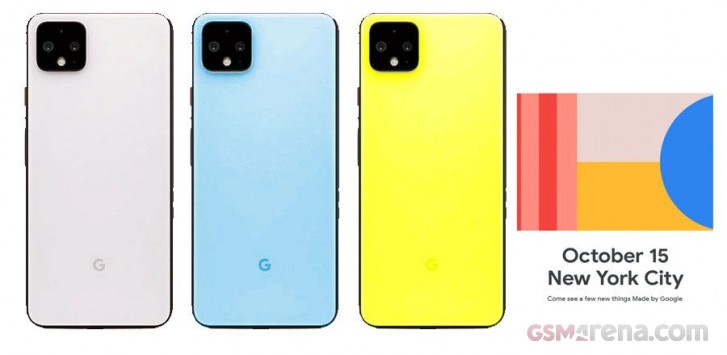 For reference purposes these are the standard 'Clearly White' and 'Just Black' Google Pixel 4 and 4 XL.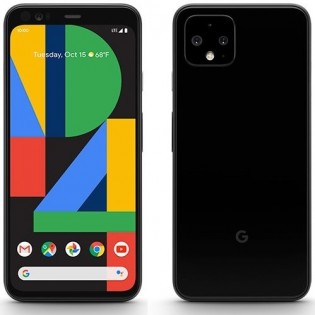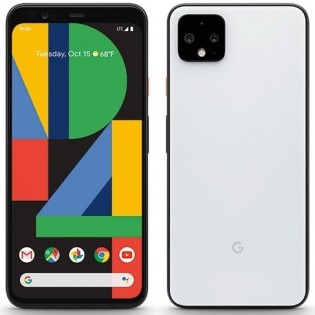 Google Pixel 4 on left and Pixel 4 XL on right
And this is the 'Oh So Orange', which Google has confirmed through Times Square ads.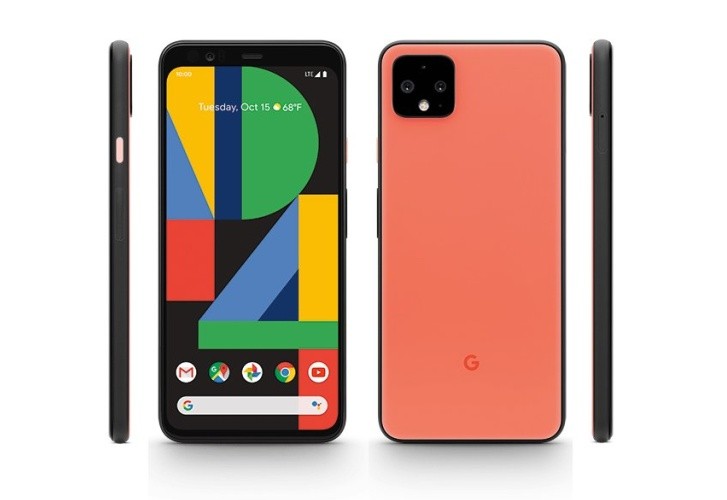 If we round up the proposed colors we get a tally of 7 different colors - White, Black, Orange, Pink, Blue, Green and Yellow. It's a bit hard to believe that Google, which thus far has only offered up to three colors of any Pixel smartphone, will go all out with the fourth generation, but that we are certainly hoping it does!
Why such hate? I disagree with you mr nobody anonymous. I find the colour naming to the point and funny. Unlike the others. Example the note 10. That's clearly an XZ Premium copy back with a rainbow effect.
You just can't laugh with these names. It shows the others how stupid sometimes they name the colours on their phones when the colours are obviously Black or white for example.
ADVERTISEMENTS