Camera hardware and UI
The camera on the Pixel 4a is identical to the hardware from the 3a, save for one line on the spec sheet.
There's a 12.2MP camera with 1/2.55" sensor and 1.4 µm size pixels. While the Pixel 3a used an f/1.8 aperture lens with 28mm-equivalent field of view, the Pixel 4a has a slightly brighter f/1.7 aperture and 27mm-equivalent field of view. This camera is also optically stabilized with quick and accurate Dual Pixel autofocus.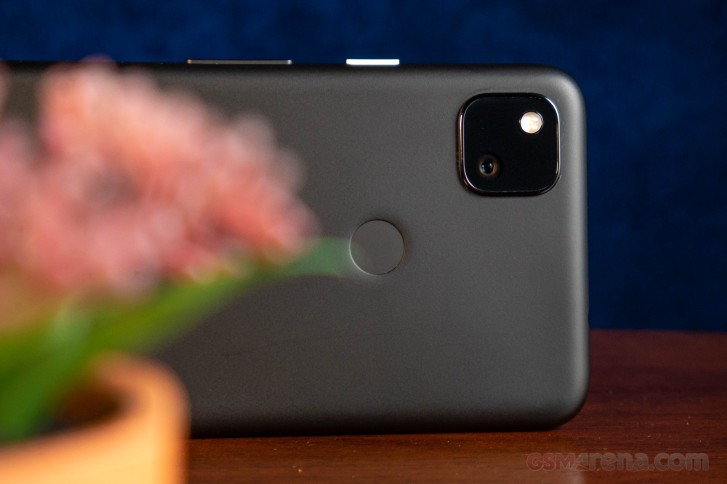 The HDR+ algorithm takes between 3-15 underexposed shots, aligns and combines them with overexposed frames, and a 14-bit "linear RGB" image is created. This image is then reduced to 8-bit (16 million colors) which is what gives Google PIxels' images their signature "tonal" look.
Although there's no manual shooting mode, there's a "Dual Exposure" feature that debuted on the Pixel 4 which lets you adjust the highlights and shadows of the scene before taking the shot. Live HDR+, another feature from the Pixel 4, lets you preview a near-final version of the post-processed shot in real-time before you hit the shutter button.
The Google Pixel's camera app is simple and straightforward. There aren't too many shooting modes that can overwhelm the user, and the interface is not bogged down with too many settings or options.
How do the shots look?
Once again, Google's HDR+ proves that you don't need major hardware to get nice looking shots. The Pixel 4a does a wonderful job of reducing noise in attempts to save resolved details in the shadows. Google's really solidified its distinct style of photos that's recognizable as coming from a Pixel phone.
Contrast is excellent in most shots and colors remain true to life. It's worth noting that one of the characteristics of photos from this camera is that the overall color temperature is generally cooler (bluer) than other phones.
This camera shines in bright daylight photography: details are well resolved without oversharpening and sometimes, if you pixel peep, you'll find that some details look like they were drawn by artistic hands. There's barely any noise in these shots.
Shots in less-than favorable conditions like overcast or with a light source behind the subject is where the HDR+ starts to show its efforts. Colors wash out and although noise stays very low, exposure drops overall. Overcast skies are perfectly represented, but the overall scene under the sky can sometimes appear dimmer and with low contrast. This wasn't any different on the Pixel 4 XL - the resulting images from both cameras are barely distinguishable.
The Pixel 4a has only a single camera, but it supports Google's Super Zoom, which uses software to upscale a 2X digitally zoomed image into a lossless 12MP photo.
Remember those details that look like they were drawn? The camera's algorithm tries to compensate for details it can't see by generating the textures from the multiple frames taken by HDR+. The details look a bit smudgier, but there's still barely any noise throughout.
This is a great effort from Google's part, but a dedicated 2X zoom camera would certainly take more detailed photos. Here are some shots taken with the Pixel 4 XL's secondary zoom camera.
You can see how much more details there are from the dedicated zoom camera. Still, an okay effort for only using a single camera, but even cheaper phones are equipped with 48MP sensors which can take 2X photos with far more details.
Lowlight photos are quite good. Dynamic range and details are great, but this is when we finally start to see trace amounts of noise from the HDR+ algorithm. The noise can mostly be seen in the shadows of the scene. Otherwise, colors still lean very cool while contrast is good.
Night Sight is necessary in lower light conditions, as it can capture white balance for the scene more accurately. You'll notice the following images are slightly different than the ones above.
Night Sight photos are generally more exposed in the shadows, and offer white balance that's more true to life. Details are slightly improved while noise is slightly less. When there's light in the shot, they give life to the scene, and their colors give a vividness to the overall image.
You can take Night Sight shots in 2X zoom as well. We admit this does work quite well. There's a significant improvement in exposure, dynamic range, resolved detail, and color are more true to life as well. There's still noise apparent in the 2X night Sight photos, but they're still totally usable.
Like the Pixels before it, the Pixel 4a crops in a bit when switching to portrait mode. Portraits themselves are pretty okay. The synthesized blur is very dramatic, and the subject line is mostly accurate with the occasional snag in the process. It might be a good idea to take a few portraits in case it misses the first time.
The PIxel 4a supports Astrophotography - first introduced on the Pixel 4 and 4 XL. It's a longer-term Night Sight mode that activates when the phone detects it's perfectly stable (such as leaning on something or mounted on a tripod).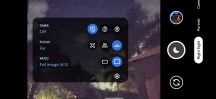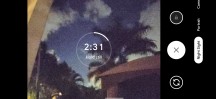 Astrophotography: Settings • capture
Depending on the scene, the camera can take anywhere from 1 to more than 3 minutes to capture a shot. Clouds tend to travel for a good distance in that time, so it's recommended to shoot on a clear night.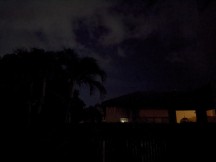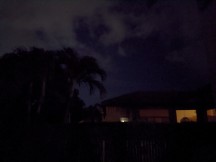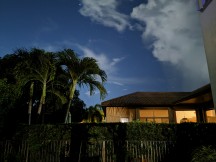 Auto • Night Sight • Astrophotography
This mode is meant for capturing the starry night skies or moonlit landscapes. Those blue splotches you see leaked from a blue light source from the neighbor's backyard.
It's entirely possible to shoot epic images with people posing in them, as long as those people are okay with staying completely still for a couple of minutes or so.
The stars really do shine through, as long as you don't live very close to a city with many lights. Objects, images and textures on land look superb, with lots of detail and depth from its shadows. Noise is apparent in the sky, however. If you do have to shoot with clouds in the sky, these clouds will appear almost as if they were brushed into the scene since they swept across during the camera's exposure time.
Depending on the lighting situation, some portraits can look unnaturally bright. We sometimes wish the algorithm wasn't too aggressive in brightening the shadows, and in cases where light is behind the subject, the subject gets lost in noise and tones look too dark.
Skin tones are okay for the most part, but Pixel's love to highlight all the details possible, so they aren't always the most flattering for the overly self-concious.
8MP selfies
The Selfie camera is unchanged from the Pixel 3a's on paper. It's a fixed focus 8MP camera with f/2.0 aperture lens and a rather wide 24mm field of view - so this one is great for fitting a bunch of friends in with you.
First, let's start with the fixed focus lens. It seems the focus is set to infinity because everything in the background is in perfect focus but faces look slightly out of focus.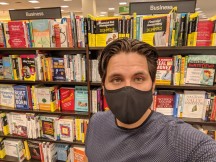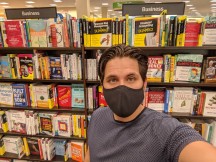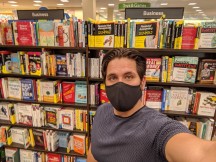 Finding where selfies are in focus.
Even when extending an arm out as far as possible, selfies still didn't seem fully in-focus. Perhaps Google did this to soften the look of facial features since the Pixel likes to pull more detail than many would prefer.
Contrast and dynamic range are excellent when taking selfies. Even when taking a selfie in a shaded spot with a brighter background, the camera knows what to meter and the brightening of shadows doesn't appear as aggressive as photos from the main camera. Like the main camera, colors lean on the cool side and are vivid in bright light. Skin tones look just fine. Resolved details look very good, but more so in the background than on the subject in front of the camera.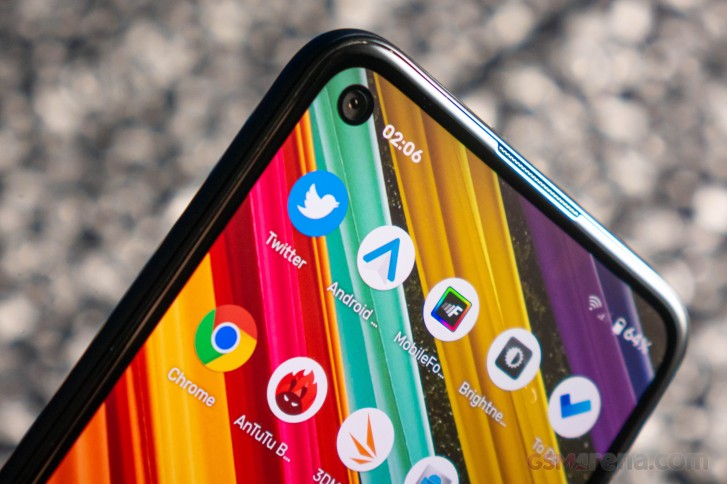 With selfie portraits, the background is blurred so it's easier to forget that you're not entirely in focus. Like the main camera's portraits, the bokeh effect is very strong. We prefer how selfie portraits look under softer light such as during an overcast.
The separation line is well blended. It seems to be a bit better than the main camera but like the main camera, it's advisable to shoot two or three portraits in just in case the bokeh line clips on the first try.
Video
The Pixel 4a can shoot up to 4K video at 30 frames per second, and there's also an option to shoot 1080p@60fps.
In the standard 1080p shooting mode, video looked great. Dynamic range is excellent while resolved details look good. The image isn't soft, but isn't too sharp either. Colors are spot-on and noise is minimal.
Switching to 60 frames per second, there's a noticeable drop in sharpness and quality. It turned out that the 60fps video was only outputting a birate of about 33Mbps while the FHD video was putting out about 22Mbps. We much prefer the quality of the 30fps video.
Finally, 4K video looks excellent. Dynamic range and contrast are great, while colors and white balance are consistent with camera's still images. Resolved detail is superb and noise is minimal. 4K video outputs at a bitrate of about 48Mbps.