On Wednesday, Google has released its Q2 earnings report which overviews the company's bottom lines and breaks down where the company is making money. In previous reports, actual Google Pixel figures are usually combined in the "Other revenues" category, this making it difficult to gauge how well Google's hardware is selling.
Following the release of the Pixel 3a, Google felt it necessary to explicitly point out that its Pixel device sales have increased by over two times, year over year, thanks to a couple of factors. The biggest factor is the launch of a significantly cheaper Google Pixel 3a device.
With the launch of the Pixel 3a in May, overall Pixel unit sales in Q2 grew more than 2x year-over-year. In addition to Verizon and the Google Store, we successfully expanded our distribution to T-Mobile, Sprint, US Cellular, Spectrum Mobile, and additional partners, which has greatly diversified our sales footprint in the US.
Meanwhile, the end of Verizon's exclusivity with the Google Pixel is also to thank for the boost in sales. When the Pixel 3a launched back in May, T-Mobile, Sprint, US Cellular, and others began to carry and sell both the Pixel 3a and the original Pixel 3.
Although the Pixel 3 was never locked to Verizon (Pixel devices could be purchased unlocked if paid for outright) it still limited US consumers from buying it since carriers drive more smartphone sales in the US.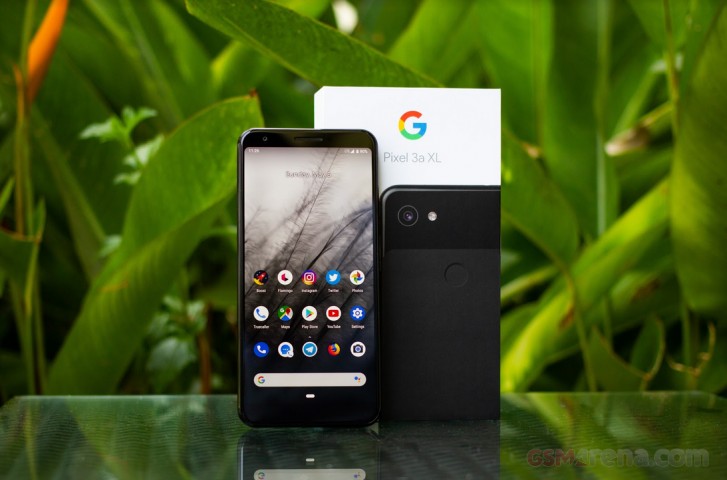 Google Pixel 3a XL
Overall revenue is up by 19% to $38.9 billion compared to Q2 2018, just slightly above analysts' expectations of $38.2 billion. After-hours trading of Alphabet's (Google's parent company) stocks has steadily increased with a bump in stock price.
For the future, Google looks forward to this fall – a time, usually in October, when the company holds its annual "Made by Google" event where it will announce the next-generation Pixel devices, possibly a new Pixelbook, and we might expect to see some new Google Home (or Nest Hub) devices.
m
but still only released pixel in only 7 countries. the sales is stunted because of that.
H
Pixels are truly fine devices with great camera and intuitive interphase.
j
He has, the nokia 3310 and he is looking to upgrade based only on the images of gsmarena.com
ADVERTISEMENTS