The Google Pixel smartphone is going to start at $649, according to a new rumor. This is the smaller of the two smartphones that the search giant is expected to unveil at an event on October 4, so obviously the Pixel XL should be even more expensive. The one previous mumbling we had heard about these devices' pricing said the Pixel XL would cost around $649, but didn't go into any more details.
Neither does this one, for what it's worth. So we don't get a confirmation of the rumored 32GB base storage - but now that even Apple has switched to that, we assume it's inevitable that Google will let go of the 16GB tier forever. And speaking of Apple, $649 just so happens to be the starting price for the iPhone 7 too. So if this info pans out, it looks like Google wants to match that in terms of pricing.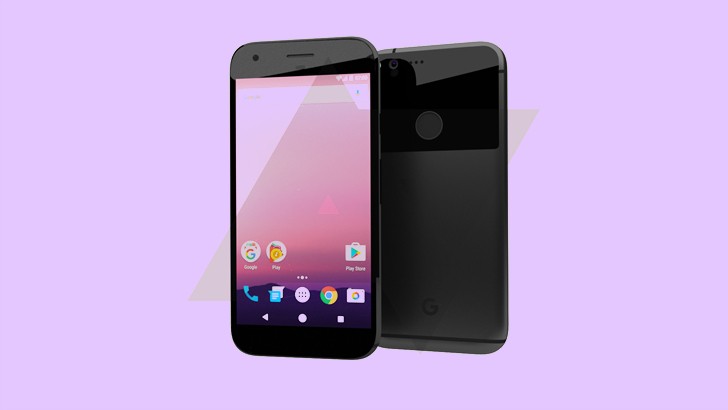 Google will offer financing for the two Pixels, and this won't be tied to its Project FI MVNO. That should sweeten the blow for some people. The phones will be sold online in the Google store, and Verizon will be the exclusive partner for sales in brick and mortar stores apparently. You'll also be able to buy accidental damage coverage (bundled with an additional year of warranty) if you shell out $99 for a year for the Pixel and $119 for the Pixel XL. Oh, and Google will reportedly sell many different clear and colored cases for the handsets too.
This time the rumor only comes from one source, even if it's said to have been trustworthy in the past. Since they haven't been confirmed by other sources, there's still a chance that some of these details are off. If not, then it certainly seems like Google is finally ready to make a bigger statement in the mobile world with the Pixels than it ever has with any Nexus device. These are shaping up to be the "Google phones" everybody was waiting for a few years back, the company's clear competitors for the iPhones. It just remains to be seen whether such a push isn't too late in 2016.
C
I will hope the prices drop again like the Nexus otherwise i better have a Samsung Galaxy S7 or an iPhone 6s cause the price of a Samsung Galaxy S7 is 579,- and an iPhone 6s is worth the price of 625,- I'm very disappointed. Maybe OnePlus should...
W
Point taken, it's the luck of the draw what kind of phone you get. Personally, you stated that your 3 friends got troublesome OnePlus 3's, that's also the other aspect of OP's repertoire - a 50-50 (give or take) chance of getting a trouble free devic...
M
Will be another piece of crap. Hope it will no die and RIP like ARA