Google Play app revenue up 82% in Q4 2016, 60% growth for the App Store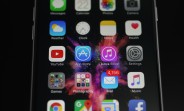 Total app revenue from the Apple App Store reached $5.4B in Q4 2016, a 60% increase year-on-year, SensorTower reports. Google's Play Store enjoyed an even bigger growth - 82% compared to the same period of 2015, but is still trailing the App Store in absolute figures - its $3.3B total is less than what Apple's store generated the year before.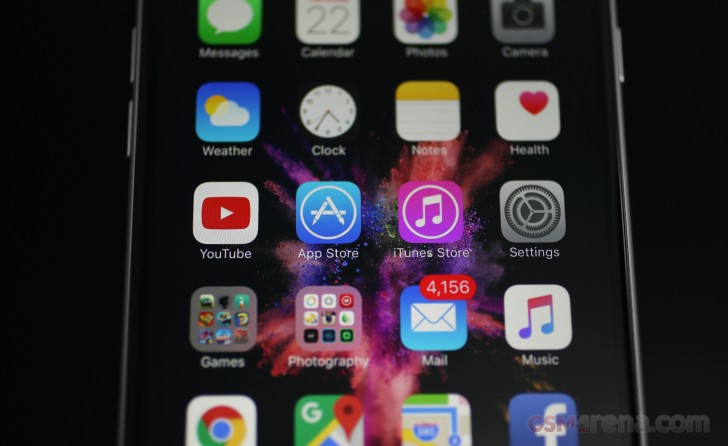 The approximate total for both platforms combined is $8.7B - a 67% increase YoY. A total of 19.2 billion app installs were estimated to have taken place in Q4 2016 and that's a more modest 17% increase compared to the same period of 2015.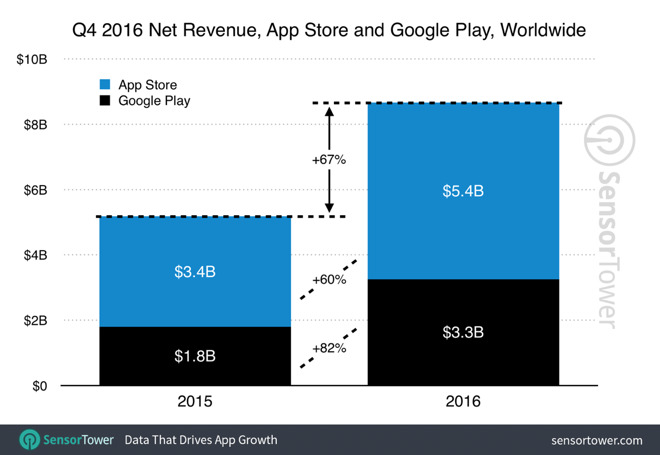 Excluding games, the record holder for revenue from both platforms combined in Q4 is the Line messenger, followed by Netflix and Tinder. For 2016 as a whole, Spotify takes the lead, ahead of Line and Netflix.
D
Actually there are plenty of free apps that don't run on ads but I understand what you are saying.
J
What is free? Youtube. HAH! Make me laugh. Yeah, free to watch some stuff. The ads is still there bro. Thats how apps works. You install it for free, the ads still there. The ads are making money. I think you not getting this at all. Youtube just int...
?
The apps sucks and it got no refund after a few days of using it. Uninstall but had paid for it. Can be reinstall again for free but it would never cross your mind to reinstall an app that sucks. (Not talking about Alto only).