Google has released an update to the Play Books app on Android that adds a setting called Night Light.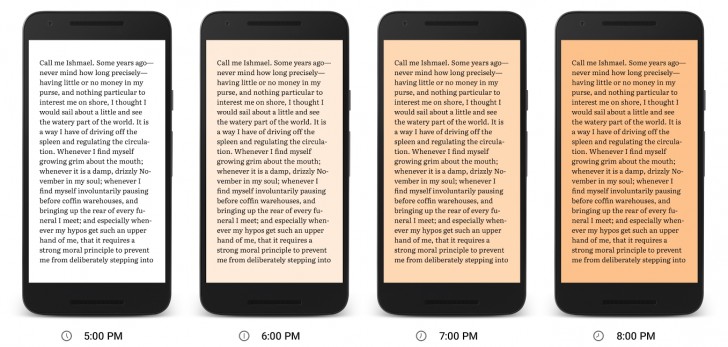 What Night Light does is that it automatically changes the color temperature of the display to a warmer setting according to the time of the day, getting progressively warmer towards the night. The warmer light is more eye-friendly, which is important if you read for a long time on your phone or tablet.
The update also includes another new feature, that notifies you when your favorite author has published their new book on the Play Store.
The update is rolling out but you can grab the APK now from here.
?
Thanks for valuable information.
D
Hey Google, let "f.lux" do it's job. We need that feature for system-wide.