The times they are a-changin'. You'll soon see a brand new Play Store icon on your Android device - one that lacks the tote bag element.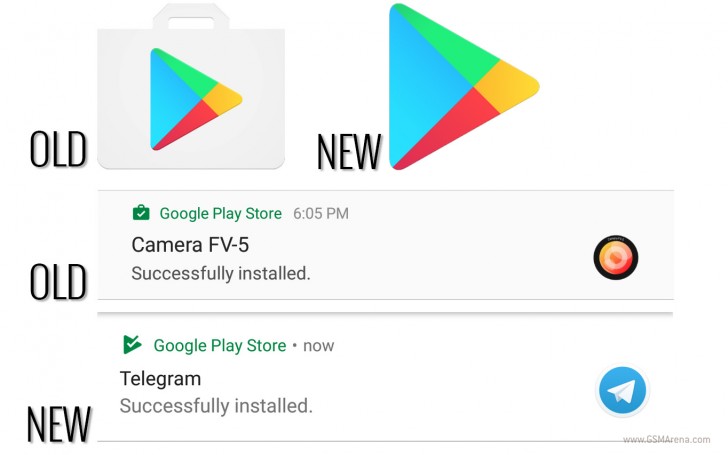 The new design covers both the app icon and the notification icons where the bag icon is now a triangle.
The round icon (as seen in Google's Pixel launcher) doesn't appear to have changed.
You should begin to see the new icon gradually, but if you're in a hurry you could sideload the new design via the APK in the source below.
D
When I saw this article about the Play Store icon I thought "Wow, that's the biggest news, ever!" So, in keeping with the thrill of the moment, I grabbed a ruler, ran outside and measured a blade of grass. 2.3 mm! Yup 2.3 mm! I figured that was such ...
D
LOL why are you measuring your grass?
D
OMG this is the best thing since sliced bread!